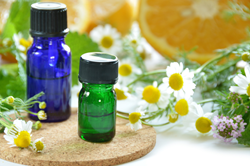 Build Your Collection of Essential Oils and Learn How to Use them with the new ZEN BOX, a monthly subscription box. It is now available.
Seminole, FL (PRWEB) February 03, 2016
ZEN BOX makes its debut this week, and is now available.
Quality Essential Oils are delivered each month plus instructions and profiles on their use. Each box will include 3 Essential Oils - typically two individual oils such as Lavender or Myrrh, and one blend, such as Memory Boost. Each quarter, a bonus item is added.
Essential Oils and aromatic plants have been used for thousands of years for holistic wellness and to solve problems, from anxiety and stress to sleep problems and inflammation.
"I have used Essential Oils for years, and lived in Paris for 16 years where they are quite commonly used and even recommended by the medical community," says Kathy Heshelow (member of NAHA).
"Because I strongly believe in the powers of essential oils -I decided to offer a monthly box to help people build their knowledge and collection," says Heshelow. "And essential oils are frankly nice to use, whether in aromatherapy or topical application."
Deadline to subscribe is the 15th with shipping between the 20th and 23rd. Except for the first month, billing occurs on the 30th. The first 200 get a free Zen Box Folder to keep the monthly essential oil profiles and recipes.
Learn about ZEN BOX and essential oils, including safety tips on the content site. When ready to purchase, go to http://www.zenoilbox.com Be sure to apply the discount coupon found on the home page. Watch for Heshelow's new book about Essential Oils early this spring.
ABOUT: Sublime Beauty Naturals® brings ZEN BOX to market. The motto of the company is Make Healthy Choices, Respect Your Body, Love Nature. The ZEN BOX is equally ideal for the experienced pro or those entirely new to essential oils.