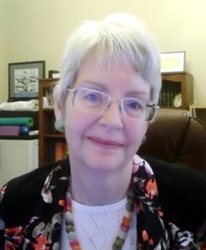 Dr. Lyons exemplifies expertise and ethical practices in grantsmanship, and she is a terrific asset to our organization.
West Palm Beach, Florida (PRWEB) February 02, 2016
The Grant Professional Certification Institute (GPCI™) has recognized Merewyn E. "Libba" Lyons, Ed.D., Proposal and Grant Developer at Learning Sciences International, as a Grant Professional Certified (GPC) grant developer.
Over the past seven years, Dr. Lyons has successfully developed more than $65 million in grants. She is currently helping school districts in Florida and Minnesota develop grant applications to implement Demonstration Schools for Rigor, as well as district and school leadership programs. She is also working with the Heart of Florida United Way as a member of their Healthy Children and Families Cabinet, providing grants to non-profit social services organizations in the Orlando area.
"The GPCI only certifies grant professionals with a demonstrated ability to successfully guide the philanthropic community in efforts to secure essential funding," says Learning Sciences International CEO Michael D. Toth. "Dr. Lyons exemplifies expertise and ethical practices in grantsmanship, and she is a terrific asset to our organization. We feel very fortunate to be working with her."
Dr. Lyons is a member of the Grant Professionals Association and Association of Proposal Management Professionals. She also has 15 years of experience as a teacher and school administrator at both the elementary and secondary levels. She holds a Doctorate in Educational Leadership from Nova Southeastern University, a Master's degree in Education with a specialization in Teaching English to Speakers of Other Languages from Regent University, and a Bachelor of Science in Languages and Linguistics from Georgetown University.
Now retired as a Lieutenant Commander in the United States Navy, Dr. Lyons earned two Navy Achievement and two Navy Commendation medals. During her naval career, she served in Guantanamo Bay, Cuba; two tours in Washington, DC; Chesapeake, Virginia, New Orleans, Louisiana, and Omaha, Nebraska.
At Learning Sciences International, Dr. Lyons assists and advises schools in formulating grant narratives and applications in pursuit of grant funding. For more information on her grant-writing assistance, please contact the company.
Learning Sciences International, a leading provider of professional development and performance management in education, combines research-based instructional strategies, evaluation models, and classroom monitoring techniques with advanced web-based technology to foster meaningful growth in educators and leadership. Founded by former university faculty members and researchers, the company supports schools and educational initiatives in 11 countries and serves 311,000 teachers and more than 4 million students in the United States.