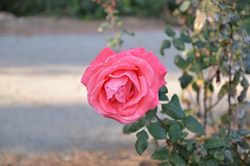 Franklin County offers hidden gems and family favorites to enjoy February 14.
Franklin County PA (PRWEB) February 02, 2016
From romantic get-a-ways with partners to handmade Valentines from children, celebrating Valentine's Day is all about sharing love for one another, and Franklin County offers hidden gems and family favorites to enjoy through February 14.
Café d'Italia and Bistro 71, both on North Main in downtown Chambersburg, are planning special Valentine's Day menus. Cafe offers Italian cuisine and the Bistro 71 offers American. Molly's Restaurant, on South Main in downtown Chambersburg, is hosting its annual Big Fat Greek Valentine's Day Feast on Saturday, February 13. This event, by reservation only, will feature a full five-course meal, including avgolemono--an egg lemon rice soup, orzo pasta with beef, and baklava. Molly's and Cafe are BYOB, so bring a delicious wine or beer to pair with dinner.
For a very special celebration on Sunday, February 14, try one of the best kept secrets in town-- The Barrel House in Chambersburg. Located at 39 North 3rd Street, this 1920 New York-style, industrial loft will be transformed into a private restaurant for two seatings of 15 couples per seating.
For Valentine's Day, a nice pairing is dinner at Christine's Café and a movie at the new Waynesboro Theatre, both on West Main Street in downtown Waynesboro. Among the delicious options are prime rib, mango curry lobster stuffed fish and goat cheese stuffed mushrooms. Each delicious dinner comes with complimentary wine.
On February 13, 6 PM to 10 PM, dance the night away at Premier Events in Shippensburg during its Valentine Sweetheart Dinner Dance. The buffet dinner offers ham, cheese stuffed shells, seasoned red potatoes, and Caesar salad, followed by an evening of dancing in the banquet hall.
Anna's Paperworks in Greencastle is hosting a special tea and paper crafts event on February 13 at 2pm The theme is "Friendship" and is a chance to celebrate Valentine's Day with a sister, friend, or neighbor. Enjoy each other's company during this special experience for friends--new and old. While downtown, visit the charming stores of downtown--Joyful Arts Studio, Penny Lane, the shop, Inner Beauty, Upscale Consignment and Crown Vetch Cottage.
The Capitol Theatre in downtown Chambersburg is offering a free Singles Mingle mixer in the Woods Center on February 13 at 6 PM. There will be a cash bar and snacks, followed by 50 Shades of Grey at 8 PM for $5. Then, on Valentine's Day, February 14 at 6 PM, enjoy the classic film Dirty Dancing for only $5.
Many of Franklin County's bed and breakfasts are offering specials for Valentine's day.
The Mercersburg Inn offers romantic getaway weekends. The charming inn has luxurious rooms in this turn-of-the-century, Georgian mansion with plush feather beds. Located in Mercersburg, birthplace of 15th president James Buchanan, and home of Whitetail Ski Resort, a visit to Mercersburg is like stepping back to the 18th century with beautiful, stone taverns and homes.
Valentine's Day Weekend at the Inn at Ragged Edge is a sumptuous getaway, including flowers, wine and cheese, cookies and chocolate cover cherries, four-course gourmet dinner on Saturday evening and a parlor concert with renowned pianist Eric Himy.
Franklin County offers many romantic and relaxing bed and breakfasts for a special Valentine's Day, including Fox's Jus-Em-Tyme, an 1865 Victorian home in the old village of Welsh Run, and The Inn at Birches Garden, a 120-year-old farmhouse on a working Arabian horse farm between Greencastle and Mercersburg.
The Franklin County Visitors Bureau invites all to explore Franklin County PA and enjoy the history, arts, recreation, natural beauty, fresh foods and warm hospitality of communities like Chambersburg, Greencastle, Mercersburg, Shippensburg, and Waynesboro. Franklin County PA is located just north of the Mason Dixon Line and an easy drive to Washington DC, Philadelphia, and Pittsburgh. Discover more….plan your visit at ExploreFranklinCountyPA.com , by contacting 866.646.8060 or 717.552.2977.