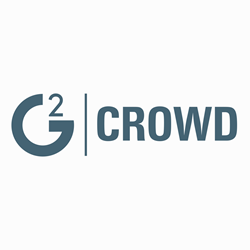 (PRWEB) February 02, 2016
G2 Crowd, the world's leading business software review platform, today named Michael Fauscette as the company's new chief research officer. This new role will focus on the strategic research, collection and application of data from B2B software users.
"We are excited that Michael has chosen to join G2 Crowd in our efforts to bring transparency to the B2B software market," says Tim Handorf, CEO and co-founder of G2 Crowd. "Michael has a unique experience set that will help us improve and bring more awareness to the product we offer. His experience in the B2B software space makes him a unique leader as we continue to evolve as an emerging company."
G2 Crowd was created as a tool to help consumers research B2B software before making a purchase. People have responded to the concept and are regularly choosing the site to research and explore other software that will best fit with their day-to-day work.
"The future of business is rooted in marketplaces and communities where consumers can connect with each other to learn about products and services, share their direct experiences and ultimately make more informed purchases," says Michael Fauscette, chief research officer for G2 Crowd. "The resource we are building provides the platform for people to connect with each other and research business software. Through unedited reviews from people like them, purchasers can gain an inside view of the relevant software solution. The value of this information is immense and we are just beginning to scratch the surface of how we can empower B2B software consumers around the world."
The public has rapidly embraced G2 Crowd as a source for transparent information. Today the site is receiving more than 500,000 visits per month. Those visitors are accessing the more than 59,000 validated user reviews and are using the site to help identify other software solutions for their professional work.
A software industry veteran, Fauscette is joining G2 Crowd after almost ten years with IDC, a global provider of analyst-based technology market research. With IDC, he led the Software Business Solutions division as the group vice president.
Fauscette is also an established industry thought-leader, routinely speaking at software industry events ranging from vendor-user conferences like Oracle OpenWorld, Salesforce Dreamforce and SAP Sapphire, to solution-focused conferences like CRM Evolution. His award-winning software and technology-focused blog, located at mfauscette.com, has broad readership and is syndicated on several leading destination sites including Enterprise Irregulars, CXO Talk, SmartDataCollective, Social Media Today, and Seeking Alpha.
About G2 Crowd, Inc.
G2 Crowd, the world's leading business software review platform, leverages more than 59,000 user reviews to drive better purchasing decisions. Technology buyers, investors, and analysts use the site to compare and select the best software based on peer reviews and synthesized social data. Co-founded by the founder and former executives from SaaS leader BigMachines and backed by roughly $12 million in capital, G2 Crowd aims to bring authenticity and transparency to business technology research. For more information, go to G2Crowd.com.
Follow us on Twitter or connect with us on Facebook or LinkedIn.