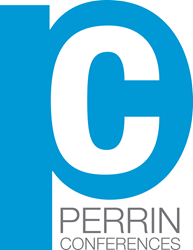 I found the conference to be one of the best I'd ever attended, and that same comment was made by the the other judges present! All of the presentations that I heard were excellent!
Berwyn, PA (PRWEB) February 03, 2016
The event has continued to grow annually in attendance and 2016 promises to be no exception. Drawing in hundreds with a lineup of the nation's top industry experts, The Cutting-Edge Issues in Asbestos Litigation Conference covers events affecting asbestos and toxic tort litigation, forcing the discussion of compelling issues for both plaintiff and defense attorneys. Featuring an Insurance and In-House Counsel panel and Women in Business Roundtable, the agenda will engage on immediate trends that matter.
Chairing the 2016 conference will be John D. Cooney, Esq., Cooney & Conway, Chicago, IL; Timothy L. Krippner, Esq., Segal McCambridge Singer & Mahoney, Ltd. Chicago, IL; and Jeffrey B. Simon, Esq., Simon Greenstone Panatier Bartlett, PC, Dallas, TX.
The carefully designed agenda includes renowned plaintiff and defense attorneys, in-house counsel, insurance professionals, five judges and industry experts. Panel discussions will address emerging trends in litigation, new discoveries, and legal rulings that affect thousands of cases with multi-billion-dollar impacts to the economy.
The Insurance and In-House Perspectives include:

Jay Angelo, Vice President & General Counsel, John Crane – Chicago, IL
Nina Lynn Caroselli, Esq., Chief Operating Officer, The RiverStone Group – Manchester, NH
Bob Sampson, Vice President of Claims, The RiverStone Group – Manchester,
Paul Slater, Esq., Senior Counsel, General Electric Company – Fairfield, CT
Linda Tatka, Claims Director, San Francisco Reinsurance Company, Allianz Resolution Management (ARM) – Novato, CA
The Women in Business Roundtable Features:

Susan S. Casagrande, Senior Claim Specialist, The Hartford – Hartford, CT
Lindsey A. Cheek, Esq., The Cheek Law Firm – New Orleans, LA
Shannon E. Hall, CPCU, SCLA, AIC, Claims Specialist, Allianz Resolution Management (ARM) – Petaluma, CA
Paula L. Unrau, CPCU, CCLA, Divisional Assistant Vice President, Great American Insurance Group – Cincinnati, OH
Additional panel discussions will focus on:
The Top Emerging Trends in 2016 Asbestos Litigation
New York, New York - The Battle in the Big Apple
DNA in The Court Room- The Cutting Edge of Science and Medicine
Golden Times in the Golden State- An Update on the California Litigation
Asbestos Exposure and "Quantified Dose" Standard
Cosmetic Talc: Everything You Need to Know to Ride the Next Asbestos Wave
Daimler: Where Do We Belong and Where Are We Going?
Friction Science: Fact, Fiction and Disparate Use of Science
In addition to exclusive learning, information sharing, and networking opportunities, CLE Accreditation and CE Adjuster Accreditation for this conference will be provided as requested by attendees.
For more information, registration and hotel accommodations, please visit http://www.PerrinConferences.com .
About Perrin Conferences
As the leading national provider of joint plaintiff/defendant litigation conferences, Perrin Conferences offers comprehensive and specialized continuing legal education (CE/CLE) in an atmosphere of learning, networking and sharing. The company's conferences attract influential leaders and foremost talent in the legal industry to discuss current topics in litigation through mock trials, presentations and webinars, setting the standard in professional litigation education and networking.
# # #
Contact:
Bethany Corio
Perrin Conferences
T. 610-220-1817
bcorio@perrinconferences.com
http://www.perrinconferences.com