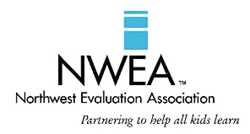 Portland, OR (PRWEB) February 02, 2016
A newly published study from Northwest Evaluation Association (NWEA) provides teachers with insight into how students would perform on Smarter Balanced Assessment Consortia (SBAC) assessments, based on their Measures of Academic Progress® (MAP®) scores. The new linking study provides data for students in grades 3 through 8 in math and English Language arts.
"The study is pivotal because it allows educators to use scores from fall, winter and spring MAP assessments to forecast performance on state summative assessments," said Wei He, Senior Manager for Psychometric Services at NWEA. "Teachers and students can get growth-focused instructional information that MAP provides and understand where to set their sights to meet year-end goals."
The study's data concordance allows educators to easily correlate MAP score ranges and SBAC cut scores to develop strategies that help students grow toward learning goals. Researchers and policymakers can also use the concordance to evaluate and formulate academic standing.
"NWEA is committed to helping educators and parents use data to improve student learning," said Matt Chapman, President of NWEA. "Our new study informs teaching and learning and helps educators provide timely supports to students."
MAP, a computer adaptive interim assessment that provides immediate feedback to teachers about student learning, has been heralded nationally for its ability to pinpoint each students' strengths, to identify areas for improvement and to measure student growth.
This study is an update to one provided to NWEA partners in Smarter Balanced states in November 2015. NWEA is collecting data to conduct a Partnership for Assessment of Readiness for College and Careers (PARCC) linking study in the future.
About Northwest Evaluation Association
Northwest Evaluation Association™ (NWEA™) is a global not-for-profit educational services organization known for our suite of assessments, including our flagship interim assessment, Measures of Academic Progress® (MAP®), and Skills Navigator®, a skills mastery and progress monitoring tool. More than 7,600 partners in U.S. schools, school districts, education agencies, and international schools trust us to offer pre-kindergarten through grade 12 assessments that accurately measure student growth and mastery, professional development that fosters educators' ability to accelerate student learning, and research that supports assessment validity and data interpretation. To better inform instruction and maximize every learner's academic growth, educators currently use NWEA assessments with nearly eight million students. Learn more at nwea.org.
###