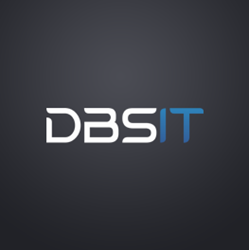 We are an innovative technology solutions and service provider head quartered in Perth Western Australia.
Perth, WA (PRWEB) February 03, 2016
Software development and Business IT Support company DBS IT has been offering high-quality software, IT development and managed services to companies in Perth and Australia since 2007, and has now announced that it will be offering its managed services to the engineering industry in Australia.
While the mining slump and current economic climate for construction have been hard on the engineering industry, one company is hoping to help the industry turn it all around. A spokesperson for DBS IT AUSTRALIA recently called the announcement "Excellent news for the industry", and said that companies who partner with DBS IT AUSTRALIA "Will be able to focus on innovation and opportunities for growth while knowing that DBS IT AUSTRALIA is managing all of their IT and backend systems."
This is especially great news for women in the engineering industry, as a recent survey of 432 women in the sector revealed that almost a third are expecting to leave the engineering, science, maths and technology sectors within the next five years, blaming a need for better work-life balance and a lack of career advancement. Much of this is also due to the fact that women earn 24% less than men in these industries, are often overlooked for promotions, and usually take more time out of their careers due to raising families. (http://www.rsc.org/chemistryworld/2016/01/australia-women-science-engineering-work-life-balance)
DBS IT AUSTRALIA can help all employees in the engineering industry have a better work-life balance as they streamline back-end systems and use technology to its best advantage- meaning that employees can do more work in less time, remaining productive throughout the day, completing work faster, focusing on growth and innovation, and being less likely to need to take work home with them.
A recent report by ACIF (Australian Construction Industry Forum) revealed that there is an even larger downturn anticipated for the engineering and construction industries, and it may continue well into 2018 and 2019. However there are already a number of infrastructure projects in the pipeline, with government funding already allocated such as the Sydney Metro, the NorthConnex project, the Parramatta Light Rail and the Western Harbour Tunnel.
Warren Truss, Deputy Prime Minister and Minister for Regional Development and Infrastructure said that those hoping for a more productive economy will be dependent on private sector funding partnerships with local and state governments, delivering critical infrastructure needs in the future.
While many are gloomy about prospects for the engineering sector over the next few years, it may not be as bad as the media is reporting. In fact companies which can ride out the storm, keeping talented employees by providing better work-life balance and focusing on innovation will be the ones which do will after this slump is
over. DBS IT AUSTRALIA can help these companies by providing welcome relief, taking over their IT commitments, developing better software and managing IT services in Perth, allowing them to focus on meeting their commitments.