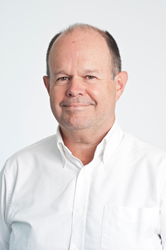 "We have seen increasing demand for firms in this region from buyers in the USA and Europe so we are delighted that Pierre has joined us to increase our local presence and spearhead the growth of our services from Australia."
(PRWEB UK) 2 February 2016
Equiteq Australia will be led by Pierre Briand, Managing Partner Australia and New Zealand, based in Sydney. Pierre has 20 years' experience in corporate finance and wealth management. Before Equiteq, he worked for French billionaire François Pinault on M&A deals within the Artemis group and created his own M&A small cap firm (BC&D), active in the business services, real estate, media & luxury goods sectors. He now brings this wealth of experience to Equiteq to expand its services into the region.
Pierre Briand, says "I am delighted to join the Equiteq team to continue to support clients in both preparing for sale and selling their professional services firms. In my career, as both entrepreneur and advisor, I always enjoyed managing equity growth and making M&A operations happen. 2016 is going to be very exciting for me as I embrace the challenge of expanding in new territories. I cannot wait to leverage the Equiteq IP and international reach, working closely with the teams in Singapore, New York and London."
Jean-Louis Michelet, Managing Partner Asia-Pacific, said "Australia and New Zealand are key markets for us at Equiteq Asia-Pacific, because of their breadth and depth and vibrancy, and of the quality and variety of professional services firms operating in these markets. We knew we had to increase our presence on the ground to better serve our clients there, and that's exactly what we're doing by creating Equiteq Australia and taking Pierre on board."
Paul Collins, Founder and CEO of Equiteq comments that "We have already supported a handful of clients in Australia from both the UK and Singapore and have been impressed with the quality of the local firms. We have seen increasing demand for firms in this region from buyers in the USA and Europe so we are delighted that Pierre has joined us to increase our local presence and spearhead the growth of our services from Australia."
About Equiteq (http://www.equiteq.com)
Equiteq is a consulting sector M&A specialist. We work with consulting firm shareholders, helping them to achieve their business objectives and exit strategies. Our services are designed to deliver great returns for our clients, by accelerating revenue, profit and equity value growth, and ultimately realizing that value in a trade sale or other type of liquidity event.
For more information and media enquiries, contact Paula Allerton of Equiteq on +44 203 651 0600 or paula.allerton(at)equiteq(dot)com. Visit http://www.equiteq.com/equiteq-edge/register for free access to Equiteq Edge – Equiteq's online resource and information hub aimed at shareholders, prospective shareholders, investors and corporate development executives in the consulting industry.