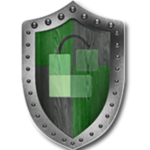 The finer details can make all the difference between a good portal and a great one
BEDFORD, NH (PRWEB) February 04, 2016
PortalGuard now provides organizations with the ability to implement a secure portal that allows a company or educational institution to maintain a consistent look and feel throughout their existing environment. PortalGuard separates out the necessary portal components and embeds them right into the corresponding web page content.
Contrary to other secure login portals, PortalGuard provides businesses and organizations with the opportunity to not only connect the portal to the services or applications they already use, it also provides them with agile control to pick and choose how and where they would like to see PortalGuard components on their existing web portal.
"The finer details can make all the difference between a good portal and a great one. With that in mind, we have put a lot of effort into making sure that PortalGuard gives you the ability to fine tune your end users web portal experience," says Thomas Hoey, founder and CEO of PistolStar, Inc.
PortalGuard is a seamless solution that provides businesses with the assurance of secure access to sensitive data, including SSO to critical web applications—providing users with confidence and secure, hassle-free navigation. Packaged within the PortalGuard product is the ability to seamlessly integrate key authentication options and password management capabilities into a new or existing login portal, without disturbing the theme or overall look and feel of the web portal. These customer-driven instances are the basis of PortalGuard's new initiative to provide an integrated self-service portal that is both secure and adaptable to the interface and architecture of any company web portal.
The hybrid-cloud portal is compatible with a variety of applications including Microsoft Office 365 SharePoint, Outlook, Salesforce, Blackboard and Google Apps.
For more information, request a live demo at http://www.portalguard.com
About PistolStar
PistolStar, Inc. is an authority on secure portal architecture. Its solutions are built to adapt to changing circumstances. Its flagship product PortalGuard is secure, central integration portal software that is suited to fit both on-premises and cloud-based environments. From secure single sign-on and self-service password reset to seamless integration and brandability, PortalGuard and its cloud counterpart, PortalGuard Nebula have brought phenomenal growth to PistolStar, Inc. This growth is also attributed to the team's dedicated and responsive customer support. For over 15 years, PortalGuard has provided its solutions to both companies and educational institutions.