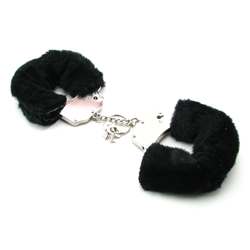 How Sexy Is Your City?
Las Vegas, Nevada (PRWEB) February 03, 2016
PinkCherry has released their annual list of cities with the highest per capita purchases on their American e-commerce site.
This year PinkCherry looked at the 100 top cities in the United States based on population census data (18+) and ranked them according to sales per capita. Looking at sales over a one year period (January 1, 2015 - December 31, 2015) the top three cities whose residents spent the most collectively on adult novelties were Myrtle Beach, South Carolina, Rock Hill, South Carolina and Salisbury, North Carolina. Salt Lake City, Utah came in close with 4th place. Atlanta, Georgia and Washington DC were strong contenders and placed in the top 10.
The Bondage and Fetish section and the Lingerie section were the top viewed categories in 2015. According to statistics for the same period the top product purchases across the United States include The Original Magic Wand, The Magic Wand Rechargeable, and Rabbit Vibrators.
How does your city rank?
Below are the top 50 cities in America in terms of sales at PinkCherry:
1. Myrtle Beach,South Carolina
2. Rock Hill, South Carolina
3. Salisbury, North Carolina
4. Salt Lake City, Utah
5. Atlanta, Georgia
6. Ann Arbor, Michigan
7. Greenville, North Carolina
8. Charlottesville, Virginia
9. Washington, District of Columbia
10. South Jordan, Utah
11. Cambridge, Massachusetts
12. San Francisco, California
13. Frederick, Maryland
14. Albany, New York
15. Denver, Colorado
16. Minneapolis, Minnesota
17. Dallas, Texas
18. Seattle, Washington
19. Asheville, North Carolina
20. Paradise, Nevada
21. Orlando, Florida
22. St. Louis, Missouri
23. Houston, Texas
24. Birmingham, Alabama
25. Boston, Massachusetts
26. Richmond, Virginia
27. Springfield, Missouri
28. Madison, Wisconsin
29. Nashville, Tennessee
30. Miami, Florida
31. Chicago, Illinois
32. Omaha, Nebraska
33. Clarksville, Tennessee
34. Gainesville, Florida
35. New Orleans, Louisiana
36. Grand Rapids, Michigan
37. New Haven, Connecticut
38. Boise, Idaho
39. Cincinnati, Ohio
40. Sacramento, California
41. Reno, Nevada
42. Charlotte, North Carolina
43. Killeen, Texas
44. Vancouver, Washington
45. Plano, Texas
46. Eugene, Oregon
47. Spokane, Washington
48. Pittsburgh, Pennsylvania
49. Albuquerque, New Mexico
50. Portland, Oregon
About PinkCherry
PinkCherry offers consumers and retailers a one-stop shop for buying and selling adult novelties. PinkCherry has both a Canadian and American online store as well as a Wholesale site