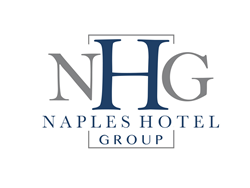 Naples, FL (PRWEB) February 04, 2016
The Naples Hotel Group, a leading owner, operator and hotel management company for nearly 18 years, announces David Wittish as General Manager of the Fairfield Inn & Suites East Orlando/UCF Area. The hotel is a new build and anticipates opening in April 2016. Mr. Wittish is currently working with the opening team to prepare the hotel. In his role with NHG, he will be overseeing operations, sales, marketing and guest satisfaction at the property.
David has over 14 years of hotel experience in different operational and management positions. In addition to Marriott he has hotel experience with Hilton, Hyatt and boutique hotels. He has worked with Naples Hotel Group for over four years and was most recently the General Manager of the Hampton Inn & Suites in Apopka, FL.
Located off University Boulevard, the Fairfield Inn & Suites Orlando East/UCF is just one mile from the main campus of University of Central Florida and Central Florida Research Park. The property will feature 112 guest rooms, 1,000 sq. ft. of meeting space and an expanded outdoor area. Amenities of the hotel include a fitness center, complimentary wireless Internet, complimentary breakfast and the Fairfield 100% Guarantee.
For more information or media inquiries, please contact Brittany Bou-Sliman at brittany(at)napleshotelgroup(dot)com or 239-206-4273.
About Naples Hotel Group
Naples Hotel Group is an independent owner, operator, and third-party management company of hotels founded in 1999. They have achieved superior results and have a proven ability to enhance the performance of hotels through the use of their experience, responsiveness and extensive resources. The family-owned hotel management and development company offers a uniquely hands-on approach to hospitality, whether properties are new or acquired. NHG, located in Naples and Orlando, FL, prides itself on building long-term relationships with quality people and organizations. To learn more visit, http://www.napleshotelgroup.com.