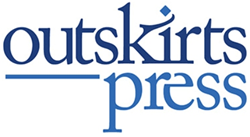 The popular "Mad Money" promotion is back in February 2016. Outskirts Press is giving back $300 to authors who begin publishing a book with either the Diamond or Pearl book publishing packages throughout the month.
Denver, CO (PRWEB) February 02, 2016
Outskirts Press, the fastest-growing full-service self-publishing and book marketing company, today announced that authors can get money back to help them fulfill their dream of publishing a book with the return of the company's popular "Mad Money" promotion. During the month of February, when an author purchases the Diamond or Pearl publishing package and enters the promotion code MADMONEYFEB16 upon checkout, they will automatically receive a $300 reward—Mad Money credit to use toward any production or marketing option of their choice. This is the perfect time for authors to begin the self-publishing process.
The $300 "Mad Money" reward can be applied toward any optional production or marketing service offered by Outskirts Press, including custom cover design, cover scribing, copyediting, custom interior formatting, an Amazon Kindle or Barnes & Noble Nook edition, or many others.
With the Mad Money promotion and the $400 of free upgrades already included with the Diamond package (standard press release distribution, Spring Arbor Christian distribution, streaming audio excerpt on author webpage, and cover photo selection from an image library), we're talking about $700 worth of inclusions!
Writers who made a New Year's resolution to get their work published now have a great new incentive to make that goal a reality this year. There couldn't be a more perfect time to begin self-publishing a book. And with the Mad Money promotion from Outskirts Press, authors can use their reward on services that will make their book stand out above the rest!
For more information about the Mad Money promotion, visit: http://outskirtspress.com/newpromotion.html
About Outskirts Press, Inc.: Outskirts Press offers full-service, custom self-publishing and book marketing services for authors seeking a cost-effective, fast, and flexible way to publish and distribute their books worldwide while retaining all their rights and full creative control. Available for authors globally at http://www.outskirtspress.com and located on the outskirts of Denver, Colorado. Outskirts Press, Inc. represents the future of book publishing, today.
Outskirts Press, Inc., 10940 S. Parker Rd - 515, Parker, Colorado 80134
http://outskirtspress.com 1-888-OP-BOOKS