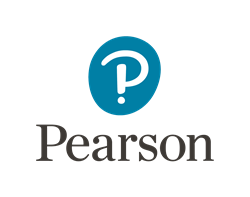 Austin, TX (PRWEB) February 03, 2016
Today at TCEA 2016 Pearson unveiled new features and capabilities for its award-winning, web-based instructional improvement system (IIS), Schoolnet. Widely used by school districts and states around the country, Schoolnet combines assessment, reporting and instructional management tools—all in a single, user-friendly platform. Schoolnet 17 features increased formative assessment and reporting capabilities and new tools for curriculum management, increasing ease of use and providing educators with a more intuitive user experience.
Greenville's Pitt County Schools, one of the North Carolina's largest school districts, began using Schoolnet almost three years ago. District K-8 Math Curriculum Coach Heidi Criswell first used the IIS when she was still in the classroom and is now showing teachers throughout the district how the platform provides them with a "one-stop shop" to support student learning, particularly for Common Core Math. "The assessments in Schoolnet are closely aligned to the end-of-grade tests," she said. "Once teachers see how easy Schoolnet is to use, they rely on it more and more and their students are doing better on the end of grade tests."
The instructional improvement system is now more stable and reliable than ever before and features advancements in scalability and infrastructure. In addition, with new capabilities in Schoolnet, teachers will find that creating test items is even easier and faster than before, saving valuable instructional time. Schoolnet's assessment and reporting tools are complemented by a fully-integrated materials bank for storing, searching and editing lesson plans and curricular materials—including an elegant and powerful online lesson plan submission and review process. Schoolnet can also support district-wide curriculum management with tools for creating and scheduling curriculum and district-wide pacing guides.
"Recognizing that formative assessment plays a critical role in improving learner outcomes, Pearson is focused on ensuring that Schoolnet provides teachers with powerful tools for developing and delivering classroom measurements, and data analysis and reporting to inform instruction," said Lisa Sieker, vice president, Pearson. "We look forward to our continued collaboration with educators in North Carolina and states and school districts around the country as we continue to enhance and improve our instructional improvement system that educators rely on to power 21st century learning."
About Pearson:
Pearson is the world's learning company, with 36,000 employees in more than 70 countries working to help people of all ages to make measurable progress in their lives through learning. For more information about Pearson, visit http://www.pearson.com.
Media Contact: Scott Overland, scott(dot)overland(at)pearson(dot)com, 202-909-4520