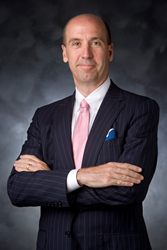 The bottom line is when it comes to future-proofing we simply need to be asking better questions.
St. Paul, MN (PRWEB) February 04, 2016
Bertrand Russell once said, "In all affairs, it's a healthy thing now and then to hang a question mark on the things you have long taken for granted." Global futurist Jack Uldrich heartily embraces Russell's philosophy and he will be weaving it into his facilitation of the workshop "Discover the Future" which is a part of "The Great Cities Initiative."
The Great Cities Initiative is partnership between the Science Museum of Minnesota and the Urban Land Institute (ULI) of Minnesota. The workshop, lead by Uldrich begins on Friday, February 5 and and ends Friday, February 12 in St. Paul.
Long hailed for it's provision of responsible leadership in the use of land and in the creation of thriving communities worldwide, the ULI has invited Uldrich to lead the seminar and guide the participants in the effort to ask better questions when it comes to making cities "more nimble" in the face of continuous change.
Hailed as a "change agent", Uldrich who is a former naval intelligence officer and Defense Department official, also served as the director of the Minnesota Office of Strategic and Long Range Planning under Governor Jesse Ventura.
An internationally sought after speaker, Uldrich is highly regarded for his strategic planning abilities and for his keynote presentations. Uldrich will begin with a presentation then lead the participants in a provocative new workshop that will challenge long held assumptions and develop questions that will "probe the horizons of tomorrow for future opportunities and threats."
A frequent speaker on the technology, change management, and leadership lecture circuits, Uldrich has addressed numerous businesses, trade associations, and investment groups around the world, including IBM, United Healthcare, Thrivent, Cisco, Wells Fargo, USAA, ULI of California, General Electric, Wipro, Verizon, General Mills, Pfizer, and the U.S. Chamber of Commerce. He is also a regular guest on CNBC, MSNBC and CNN.
Formore information on Jack, this event ,or his speaking availability visit his website.