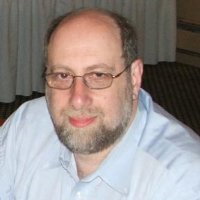 IEEE plays a vital role in connecting top IT and technology professionals to foster innovation and excellence in today's quickly evolving world of IT infrastructure
CHERRY HILL, N.J. (PRWEB) February 03, 2016
David Soll, President and Chief Technology Officer of Omicron, a leading IT OSIsoft PI and SharePoint technology partner, has been unanimously elected the Princeton/Central Jersey Section Chair of the IEEE, the world's largest association for the advancement of technology.
"IEEE plays a vital role in connecting top IT and technology professionals to foster innovation and excellence in today's quickly evolving world of IT infrastructure," says Soll. "I'm honored and humbled to be elected by my peers to elevate and expand the role of the IEEE."
During his two-year term, Soll is focused on achieving several major initiatives. His goals include improving member retention by providing more value through technical and professional development events, and engaging with and attracting more young engineers into his IEEE section.
The IEEE has more than 400,000 members in chapters around the world. The Princeton/Central Jersey section has approximately 2,500 members. The membership of the section voted on their new leadership team in December. In addition to electing Soll to the Princeton/Central Jersey Section Chair position, the members elected Francis O'Connell from Skylink Technology as Vice Chair, Nagi Naganathan from Avago Technologies as Treasurer, and Deepak Kataria from IPJunction Inc. as Secretary.
"The IEEE has provided me with tremendous growth and opportunity throughout my career," says Soll. "I'm grateful for everything engineering has provided me both personally and professionally, and am excited to give back to the community so others can benefit as I have."
Soll is the founder and president of Omicron, which has a history melding visionary ideas with state-of-the-art technology to create practical and successful business applications. Companies make significant financial investments in open infrastructure to mine data and enable real-time intelligence. Omicron ensures that all of a business' software systems are properly communicating, maximizing the value of the OSIsoft PI System purchase.
###
About Omicron
Omicron Development LLC is devoted to maximizing the value and effectiveness of clients' OSIsoft PI and Microsoft SharePoint software investments. As a leading IT integrator, Omicron excels at connecting OSIsoft Pi Systems with a company's existing IT infrastructure. Founded by President and CTO David Soll, Omicron has more than 25 years of experience working with medium and large enterprises to design, develop and implement the best custom IT solutions for businesses. They fill the gaps between the customer's needs and a company's off-the-shelf solution capabilities.
About IEEE
IEEE's core purpose is to foster technological innovation and excellence for the benefit of humanity. IEEE will be essential to the global technical community and to technical professionals everywhere, and be universally recognized for the contributions of technology and of technical professionals in improving global conditions