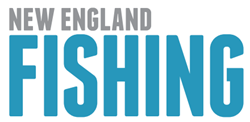 New England Fishing will explore our unique corner of the country and the enormous variety of fishing it offers... Tom Richardson (Editor and Co-Host of New England Boating)
Hyannis, MA (PRWEB) February 04, 2016
Lighthouse Media Solutions, publisher of New England Boating magazine, New England Boating TV and NewEnglandBoating.com, announced today the launch of a new multi-media brand focused on the region's vibrant sport fishing scene. New England Fishing will debut in late spring of 2016 with a bold, glossy, full-color publication that celebrates and explores the rich and varied recreational fishing opportunities from Connecticut to Maine. Featuring stunning photography, expert advice and helpful illustrations, New England Fishing magazine will serve as an entertaining and informative guide to be enjoyed and appreciated by anglers year-round.
In keeping with Lighthouse's multi-media approach, New England Fishing TV will also begin production in spring 2016, with episodes to air on the New England Sports Net­work (NESN) in the fall. The 13-episode season will showcase marine and freshwater fishing throughout the region, and will include information on where to launch, proven methods for catching fish and recommended gear and equipment, as well as advice from professional guides and other experts.
Supporting both the magazine and the TV show is a content-rich website packed with how-to articles, videos, illustrations, photos and even recipes that cover every facet of New England's many fisheries, allowing readers and viewers to readily access more information on a particular species or technique of interest. The fishing-based website content also connects to the many articles in New England Boating's expansive online "Boater's Guide" library, which offers information on launch ramps, marinas, fuel docks, restaurants, local attractions and important navigational data for over 120 destinations in both fresh and saltwater.
Editing New England Fishing magazine and hosting the new TV show is Tom Richardson, currently Editor and Co-Host of New England Boating's magazine, TV show and website. Richardson, the former Managing Editor of Salt Water Sportsman magazine, is a lifelong angler and an award-winning fishing writer. "Having fished the lakes, ponds and coastal waters of New England since I was a kid, I couldn't wait to sink my teeth into this project," Richardson said. "New England Fishing will explore our unique corner of the country and the enormous variety of fishing it offers, in terms of both species and venues. Sure, we'll cover techniques and tackle, but we also aim to capture the fun of fishing, the adventure- the distinct New England flavor of the experience."