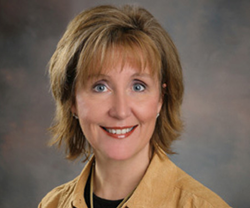 Evansville, IN (PRWEB) February 02, 2016
Jody Kissel, OTD, OTR/L, CHT, a co-founder of ProRehab-PC, retired this month after an exceptional 35-year career as an Occupational Therapist (OT) and Certified Hand Therapist (CHT).
Dr. Kissel is among the most well-known and respected occupational therapists in the region. She has positively impacted hundreds of Certified Hand Therapists' and Occupational Therapists' careers through dedicated mentorship. Additionally, Dr. Kissel served as an adjunct faculty member at the University of Southern Indiana and guest lecturer at the University of Evansville. Her professional affiliations have been with The American Occupational Therapy Association (AOTA), Indiana Occupational Therapist Association (IOTA), and American Society of Hand Therapists (ASHT).
"Jody is an unselfish team player and outstanding partner. She was driven by clinical excellence, setting the bar for hand therapy in southern Indiana," said co-owner and CEO Pat Wempe, PT, DPT, SCS, CSCS.
In addition to her innumerable clinical accomplishments, Dr. Kissel has spent much of her career sharing her expertise with her peers. She has mentored young OTs, built strong physician relationships, and significantly contributed to the growth of ProRehab's outpatient hand practice.
"Jody will be greatly missed," said co-owner Andrea Baumann, PT, DPT, MBA, ATC, CSCS, MLD/CDP. "She has been the backbone of our company since its inception and will be greatly missed for her mentorship, leadership, and incredible clinical care, which have been a mainstay in Evansville for over 35 years. We hope she enjoys her retirement and are already looking forward to her stopping into the clinics for a visit."
"As a co-founder and partner, Jody has been the heart and soul of ProRehab and will be sorely missed. We are thankful that she will continue as a part time instructor and faculty member with our national upper extremity certification course. Jody exemplifies the ProRehab values and her kind, compassionate care has touched thousands of lives throughout Evansville and the surrounding areas," added co-owner Larry Benz, PT, DPT, OCS, MBA, MAAP.
For more information about ProRehab, or to book an appointment, please visit ProRehab-PC.com or call 866.885.9691.
About ProRehab:
ProRehab is a private physical therapy practice with locations in Evansville, southwest Indiana and western Kentucky. Known for teaching and training physical therapists throughout the region, ProRehab physical therapists are proud that patients ask their doctors to send them to ProRehab for orthopedic care. They deliver hands-on physical and occupational therapy based on the newest research to achieve the best results for patients with bad backs, achy joints, wounded hands, and sports and work injuries. Along the way, the ProRehab family has fun and makes friends with their patients; patients are actually sad to leave after their treatment is over! Find ProRehab on Facebook, @ProRehab on Twitter, and FourSquare.
###