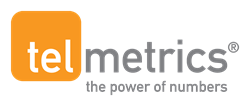 I'm excited to build on Telmetrics' 25 year pedigree of bridging marketing with call analytics - we've measured millions of phone numbers and billions of minutes of call traffic.
TORONTO (PRWEB) February 03, 2016
Signaling continued commitment to its growth plan leading call analytics and attribution technology provider Telmetrics today announced its appointment of Andrew Osmak as President and Chief Executive Officer.
Bringing more than two decades of experience in building and unlocking shareholder value by developing digital and mobile companies, Osmak will lead Telmetrics' next phase of growth in 2016 and beyond.
"I am delighted that Mr. Osmak has agreed to take the helm," said Gerry Connor, CEO of Cumberland Private Wealth Management and lead investor in Telmetrics. "Andrew has the full confidence of the Board and the benefit of stable profitability and a committed private equity ownership group. Telmetrics can execute its long-term growth strategy without the venture backed pressures of some of its competitors."
Under Osmak's leadership, Telmetrics will extend its massive scale and carrier grade solutions and capabilities normally reserved for largest enterprises to the SMB segment while doubling down on market-first solutions that empower marketers and marketing service providers.
"I'm excited to build on Telmetrics' 25 year pedigree of bridging marketing with call analytics. Marketers are waking up to the fact that generating call traffic drives larger and richer sales, and consumers call because they are ready to act," said Osmak, who has started and restarted several businesses including building a mobile-exclusive business with significant call-driven revenue. "Our network, our technology and our team have managed some of the largest call measurement programs in the world and tracked millions of phone numbers and billions of minutes of call traffic."
Osmak most recently served as managing partner at Leverage Capital consulting to leading technology companies such as Shopify and TheRedPin. Prior to these roles, he rejuvenated business development at Canadian publishing company Transcontinental Digital Media and was key to the growth and sale of Lavalife by creating and growing the online dating company's market-leading mobile business from zero to $25 million in three years. Earlier in his career, Osmak helped launch several Silicon Valley-based start-up companies including digital photography software provider Fotiva, which was acquired by Adobe. He has served in active roles for the Mobile Marketing Association in both the U.S. and Canada.
About Telmetrics, Inc.
Telmetrics is a leading call analytics and attribution technology company that powers digital marketers' use of calls as a cross-media advertising performance metric. Telmetrics delivers scalable and quality call attribution innovations that reveal the offline lead generation impact of direct response ad programs. As a proven, global technology partner, Telmetrics helps digital publishers, agencies and the leading local, mobile and vertical search providers leverage calls within their ad performance and monetization models for the millions of SMBs and national franchises they serve. For more information, please visit http://www.Telmetrics.com.
# # #