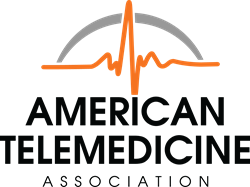 WASHINGTON, DC (PRWEB) February 02, 2016
Doctor on Demand received accreditation from the American Telemedicine Association for its excellence in online patient consultations. The San Francisco-based telemedicine provider offers 24/7 direct to consumer healthcare services through its internet-based patient portal.
Doctor on Demand offers three clinical offerings for consumers including primary care, psychology, and lactation consulting. Patients have access to real-time, two-way video visit with a Doctor on Demand physician or another clinical service provider.
"The expansion of online mobile apps enabling faster, more cost-effective care means more people can now have access to increased services when they need them most," stated Jonathan Linkous, CEO of ATA. "These services and their inherent benefits will only continue to improve as telemedicine grows."
The ATA accreditation program recognizes U.S. health care entities providing real-time, online consultations directly to the patient that meet specific standards. Designed by experts in the field, ATA's Accreditation Program for Online Patient Consultations has been developed to establish standard criteria regarding the security of patient information, transparency in pricing and operations, qualifications and licensing of providers and clinical practices and guidelines.
ATA's program provides benchmarks for organizations building an online practice, as well as reassurance that these virtual services are safe and of high quality. Information about telemedicine and a list of accredited programs can be found on SafeOnlineHealth.org.
###
About the American Telemedicine Association
The American Telemedicine Association is the leading international resource and advocate promoting the use of advanced remote medical technologies. ATA and its diverse membership work to fully integrate telemedicine into healthcare systems to improve quality, equity, and affordability of healthcare throughout the world. Established in 1993, ATA is headquartered in Washington, DC. For more information please visit http://www.americantelemed.org