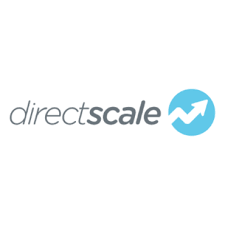 Lindon, UT (PRWEB) February 04, 2016
DirectScale, a cloud-based software platform built to serve the $200B direct and social selling industry, today announced it has completed the acquisition and integration of Pillars Intl, a best-in-class genealogy and commissions solution to round out its product offering. The integration of Pillars makes DirectScale the first company in the industry to offer fully integrated genealogy and commissions, distributor portal, back office, e-commerce, and NetSuite enterprise business automation capabilities in one optimal solution for direct selling companies of any size, from startup to billion dollar international enterprises.
DirectScale has historically provided client and distributor experience layers over the top of other genealogy and commission providers. With this acquisition, DirectScale consolidates the experience into one unified solution that gives clients everything they need. DirectScale's premiere offering uses current technology and provides a feature set that exceeds the capabilities of competing genealogy and commissions offerings.
"Our clients repeatedly tell us that they love the client experience we provide and would prefer to work with us as a single, full-service technology provider rather than having to deal with multiple vendors," said Rodger Smith, CEO of DirectScale. "With the acquisition and integration of this technology, we offer the complete solution that the market is asking for and is ready to buy."
"DirectScale is uniquely positioned to serve direct and social selling enterprises and to solve one of the most challenging issues they face—scaling their technology. It's a very exciting time for the entire industry," said Michael Lohner, DirectScale board member and Chairman of Stella & Dot.
Last year, DirectScale announced its partnership with the #1 cloud business management software provider, NetSuite, allowing DirectScale to deliver a complete solution for direct selling corporate operations, including ERP solutions and industry specific add ons (apps/configurations, built by DirectScale) for NetSuite's industry leading cloud-based ERP platform.
For more information about DirectScale, visit http://www.directscale.com.
About DirectScale
Based in Lindon, Utah, DirectScale is a software solution designed to seamlessly meet the needs of the direct and social selling industry. With a focus on intuitive user-experience and a full suite of cloud-powered business management tools, we are committed to helping organizations drive and plan for growth. Our team's real world corporate and distributor experience means we truly understand what it takes to succeed.