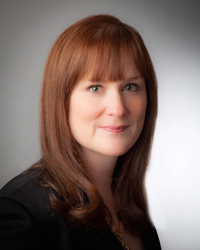 "Being named one of the top female attorneys in Illinois is an honor," said Harmon. "It is truly privilege to serve my clients and work for a firm with an unparalleled reputation."
Chicago, IL (PRWEB) February 04, 2016
Schiller DuCanto & Fleck, LLP is proud to announce that senior partner, Meighan A. Harmon, has been selected as a Top 50 Woman Attorney in Illinois by Super Lawyers, the publication's top honor for female lawyers. The nominating process by Super Lawyers Magazine invited attorneys to "nominate the top lawyers they have personally observed in action, whether as opposing counsel, co-counsel, or through other firsthand observation in the courtroom."
"Being named one of the top female attorneys in Illinois is an honor," said Harmon. "It is truly privilege to serve my clients and work for a firm with an unparalleled reputation."
Meighan focuses on complex family law cases involving the distribution of multi-million dollar estates, a complicated endeavor to satisfy. In determining how to navigate the divorce, Harmon first collaborates with the client to determine an end goal. She believes divorce offers clients a unique opportunity to build a positive future for themselves, complete with financial and emotional security. Harmon provides her clients with the tools necessary to help them construct a solid path to their new lives. For her clients, divorce is often a springboard to reinventing themselves.
Harmon serves on the Board of Directors of The Lilac Tree and the American Academy of Matrimonial Lawyers Foundation (AAML), both not for profit organizations that assist families touched by divorce. As an active member of the AAML and the International Association of Family Law, Meighan frequently writes and travels, both across the United States and internationally, to lecture on and learn about the future of family law across the world.
A published author, Meighan has assisted researching and drafting the book Problems in Family Law. She also co-authors a chapter for the Illinois Institute for Continuing Legal Education titled Unique Employee Benefits: Stock Options, ESOPs, Etc and published articles in the Matrimonial Strategist, the Chicago Daily Law Bulletin, The Family Advocate, and other publications.
At 43, Meighan and her husband Frank live in Chicago's Lincoln Square neighborhood. She is an active parent at the Academy of the Sacred Heart, where their 10 year-old daughter attends school.
About Schiller DuCanto & Fleck LLP
Schiller DuCanto & Fleck LLP is the largest law firm in the country focusing exclusively on family law. Internationally recognized in the field of family law, its 43 lawyers have more than 700 years of combined experience and have been named as outstanding attorneys in peer ratings and publications including The Best Lawyers in America, Illinois Super Lawyers, and the Leading Lawyers Network. With three offices in the Chicagoland area, the firm's large size is unique among family law firms. Using a team approach, the firm's attorneys concentrate on particular practice areas within family and matrimonial law. Schiller DuCanto & Fleck's talented lawyers have served the profession in many capacities including former Chief Judges of county Domestic Relations Divisions, former Justices of the Appellate Court and Judges of the Illinois Circuit Court. Its attorneys are on the faculties of several Chicago law schools and authors of numerous articles in state and national publications.
Schiller DuCanto & Fleck's mission is to work with clients to solve problems and achieve the best possible result, providing a wide range of services tailored to its clients' unique needs. As part of their commitment to the local community, the firm's lawyers give a minimum of 40 hours a year to pro bono activities. In addition, DePaul University College of Law recognized Schiller DuCanto & Fleck by naming its family law center in honor of the firm. The Schiller DuCanto & Fleck Family Law Center is the largest center in the nation at an accredited law school focused on teaching students family law. For more information about Schiller DuCanto & Fleck LLP visit http://www.sdflaw.com
###