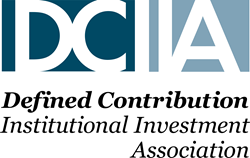 (PRWEB) February 03, 2016
A new research brief by the Defined Contribution Institutional Investment Association (DCIIA) contends that plan leakage from cash outs in defined contribution plans remains an issue that is undermining the goal of preserving assets for retirement savings, compromising the ability of current workers to create an adequate income in retirement.
DCIIA's brief notes the phenomenon has a disproportionate impact on those workers who are least prepared for retirement, citing a recent Federal Reserve Board study showing that, of those who "cashed out" their retirement savings upon a change in employment, 41 percent had less than $25,000 in household retirement savings.
"Cash outs remain a worrisome trend particularly for both younger generations and those at lower wealth levels, who have used the money for non-emergency spending. DCIIA is working to stress the importance of keeping assets within the retirement savings system and looking at ways to make it easier for workers to complete plan-to-plan rollovers," said Lew Minsky, President & CEO of DCIIA.
DCIIA's brief also references the results of a survey conducted by the Boston Research Technologies on behalf of the Retirement Clearinghouse, which found that 34 percent of Millennials reported to have cashed out at least once previously, 64 percent of whom reported that they did not regret their decision.
As to reasons for not moving retirement assets to a new employer's plan, frictions, such as not knowing how to roll over assets, not having time to do so, and not prioritizing the issue were each mentioned by about 20 percent of all generations, according to the survey's findings. "This suggests there is an opportunity for plan sponsors to help educate their workers on the importance of saving and to work together to simplify the roll over process," Minsky further added.
A copy of DCIIA's research brief can be obtained by clicking on the link below.
DCIIA Research Brief on Plan Leakage
###
About DCIIA:
The Defined Contribution Institutional Investment Association (DCIIA) is a nonprofit association dedicated to enhancing the retirement security of American workers. Toward this end, DCIIA fosters a dialogue among the leaders of the defined contribution community who are passionate about improving defined contribution outcomes. DCIIA members include investment managers, consultants, law firms, record keepers, insurance companies, plan sponsors and others committed to the best interests of plan participants. For more information, visit: http://www.dciia.org.