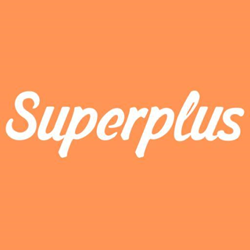 More than simply an AAC tool, SuperSpeak is a complete learning and communications platform that empowers children with special needs to succeed.
Orlando, Fla. (PRWEB) February 03, 2016
Superplus, innovator of next-generation augmented and alternative communications (AAC) tools, announces a new Play mode for its app SuperSpeak, which helps children build their vocabulary skills in a fun and engaging way.
Designed to capture and maintain children's interest, Play is a game-based mode within SuperSpeak AAC where children can grow their vocabulary through a variety of visual lessons. As children associate the correct image with the prompt, they can earn customizable tokens that can be used to purchase items or unlock other engaging elements of the game.
Parents or special-needs providers can set a child's reward schedule to award tokens continuously, after a set time, or after a fixed number of correct answers, and they can create their own photo-based instructional lessons from within the app's administrator mode.
"With SuperSpeak Play, we've drawn on the latest research in educational gaming to develop rich, powerful learning experiences for the millions of children who struggle with speech and language disabilities every day," said Katrine Gulstad Pedersen, a special-education teacher who is co-founder and CEO of Superplus. "More than simply an AAC tool, SuperSpeak is a complete learning and communications platform that empowers children with special needs to succeed."
SuperSpeak is intuitive and easy to use for children, parents and special-needs providers alike. Each child's user experience is stored in a secure, cloud-based profile, creating a consistent learning environment that is accessible from anywhere. Teachers or special-education providers can add new photos to a child's profile, depicting vocabulary words the child learned in school or therapy, and parents can access these photos and have their child practice these new words from home or any other environment.
Superplus is demonstrating its SuperSpeak app at the 2016 Assistive Technology Industry Association (ATIA) Conference in Orlando, Fla., Feb. 3-6. Visit Booth 101 to receive a free SuperSpeak subscription, or learn more about the company's research-based approach to augmented and alternative communication in Session AAC-62, "The Next Generation AAC: What Research and Mobile Technology Offers," Friday, Feb. 5, from 2:20 to 3:20 p.m. in the Orlando Convention Center, Antigua 4.
About Superplus
Superplus improves the lives of children with special needs through augmented and alternative communications tools. The app SuperSpeak facilitates communication between children with special needs and their parents, caregivers and therapists. The SuperSpeak Play mode enables children to grow their communication skills through visual vocabulary games with personalized rewards. Superplus uses gaming world strategies, clinical research and practical teaching to provide a new way for children with special needs to gain confidence and master their everyday challenges. For more information, visit http://www.superpl.us.