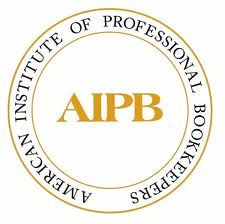 "With the enormous impact of changing technology on the bookkeeping profession, the Bookkeeping Summit is the single most important place for finding out about new developments and their impact" ~RD Whitney, Group Vice President, DivCom
Portland, Maine (PRWEB) February 03, 2016
Accountex/Sleeter, a Diversified Communications group and the American Institute of Professional Bookkeepers (AIPB), announced today their partnership to bring the first annual AIPB Bookkeeping Summit to Accountex USA. Accountex is the leading independent accounting technology conference and expo in the accounting technology marketplace, and is being held this year at the Mirage hotel in Las Vegas on November 15-18, 2016. AIPB is the national association for professional bookkeepers since 1987.
"We and AIPB are extremely pleased to be co-hosting this Summit at Accountex in 2016," says RD Whitney, Executive Director of Accountex/Sleeter and Group Vice President, Diversified Communications. "With the enormous impact of changing technology on the bookkeeping profession, the Bookkeeping Summit is the single most important place for finding out about new developments and their impact on the bookkeeping profession," he says.
The Bookkeeping Summit will offer bookkeepers nationwide a wide range of training by experts in bookkeeping, technology and practice management as well as a chance to network with peers 24/7 on challenges and opportunities in the bookkeeping, accounting and tax professions.
"We are confident that attendees will come away with invaluable training, guidance and shared experience from colleagues they can use on the job," says Stanley Hartman, Co-President and Executive Director of AIPB. "Bookkeepers will be able to select from more than 75 educational sessions at Accountex, including those being developed specifically for bookkeepers as well as for all members of the accounting and finance professions."
The American Institute of Professional Bookkeepers, the national association for bookkeepers since 1987, has a long history as America's association in on-the-job and career training that enhances the status of bookkeepers as topnotch accounting professionals. Its Certified Bookkeeper program is the gold standard for the profession. Over 1,000 colleges and universities offer a course to prepare candidates for AIPB's national Certified Bookkeeper exam.
"It is only fitting that Accountex/Sleeter partner with AIPB in this Bookkeeping Summit," says Stephen Sahlein, Co-President and Director of Publishing of AIPB. "It allows us to offer bookkeepers nationwide—AIPB members and nonmembers—the opportunity to participate in a major on-the-job training and networking event."
With over 1,200 attendees and 125 exhibitors expected to attend the Accountex conference, the Accountex-AIPB Bookkeepers Summit is an independent global event that provides a unique combination of live training, problem solving and networking that will be a must-attend experience for bookkeepers who want to continue their growth and cutting edge services.
For more information, contact,
Jeannie Ruesch
Marketing Manager, Sleeter Group
Diversified Communications
207-842-5628
Jeannie.ruesch@sleeter.com
About Accountex/Sleeter
Accountex is the global independent expo and conference focusing on accounting technology produced by Diversified Communications. Accountex USA focuses on the technology that moves accounting forward as well as the business processes and organizational success needed in the marketplace. More information can be found at http://www.accountexusa.com.
The Sleeter Group provides a membership network of accounting professionals with resources and education through networking forums, events and webinars, books, exams, newsletters, blogs and research services. Sleeter Group's members provide bookkeeping and consulting services to over 300,000 SMEs. The Sleeter Group (@SleeterGroup) is dedicated to helping accountants and small businesses work together by using the most innovative and tested tools/systems to generate greater efficiencies and higher profits. http://www.sleeter.com
About Diversified Communications
Diversified Communications is a leading international media company providing market access, education and information through global, national and regional face-to-face events, eMedia, publications and television stations. Diversified serves a number of industries including: healthcare, business management, technology, transportation, food and beverage, and commercial marine. For more information, visit: http://www.divcom.com
About the American Institute of Professional Bookkeepers (AIPB)
About the American Institute of Professional Bookkeepers (AIPB) was founded in 1987 and remains the first and foremost professional association for bookkeepers. Its on-the-job training materials for bookkeepers are used by leading colleges and universities, CPA firms and tax services such as H&R Block. Its Certified Bookkeeper program has been reported in numerous CPA journals including The New York Society of CPA's prestigious The CPA Journal. Over 1,000 colleges and universities offer a Certified Bookkeeper course to prepare candidates for AIPBs national Certified Bookkeeper exam.