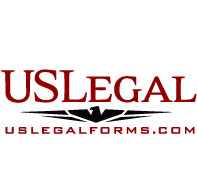 We found US Legal to be the most complete, inclusive and best online legal forms service available.
JACKSON, MS (PRWEB) February 08, 2016
USLegal, Inc. announced today that its flagship legal forms website, USLegalForms.com, has won the Gold Award for Best Online Legal Forms Service given annually by independent consumer help website Top Ten Reviews. This marks the 11th year in a row USLegalForms.com has ranked first among eleven legal forms web sites examined and compared by Top Ten Reviews.
"We found US Legal to be the most complete, inclusive and best online legal forms service available. US Legal has the largest collection of state-specific legal forms and documents on the internet. This service has everything a business or the average Joe could need in legal forms and non-legal letters. In addition, if it doesn't have it, US Legal will find it for you. Its preparation service is convenient. You can pose legal questions to lawyers and find an attorney if you decide you want to retain someone to represent you. The customer service US Legal provides is helpful, courteous and prompt," wrote Top Ten Reviews.
Top Ten Reviews is not affiliated with USLegal, Inc., and accepts no payments or other incentives from companies it compares and ranks. USLegal received the highest ratings in five categories including forms, features, ease of use, installation and setup, and help and support.
"Customers always come first at USLegalForms.com," said founder and CEO Frank D. Edens. "We are proud to have received the award of Best Legal Forms site for 10 years in a row from Top Ten Reviews. Their recognition that U.S. Legal Forms has the best legal form products and service to our customers confirms what we believe."
In celebration of its Top Ten Reviews award and to highlight the importance of getting legal affairs in order, USLegalForms.com is now offering its Life Documents Personal Planning Package for $29.95 available for immediate download through the end of April. The package normally retails for $59.95 and features essential legal documents including a last will, general durable power of attorney, living will, an estate planning questionnaire and worksheets, and an organization checklist. To order now, visit http://www.uslegalforms.com/top10.
"It is very important to organize legal documents to be prepared for unforeseen events such as those involving accident, health, and children." The start of a new year is a good time to compile, review, and update legal documents related to your personal affairs," said Edens.
About USLegal, Inc.
USLegal, Inc. is a leading provider of online legal information, products, forms and services. Since 1997, the company has been a pioneer in making legal services more approachable, accessible, and affordable. Its web properties include USLegal.com, USLegalForms.com, FormsPass.com, and more. USLegalForms.com is the largest, oldest and most acclaimed source for downloadable legal forms on the Internet. For more information, visit http://www.uslegalforms.com.
Media Contact:
Frank Edens
USLegal, Inc.
(601) 896-0180 x 107
frank.edens(at)uslegal(dot)com