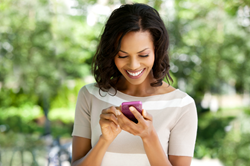 In our community, learning is an endless process that is not limited by any boundaries – be it time, location, cost, or complexity.
Pleasanton, CA (PRWEB) February 05, 2016
SoloLearn, whose apps sit at number-one among mobile code learners, announced today that its active user base has doubled to more than 500K users in just two months. In addition to the steady growth that SoloLearn has enjoyed since it was first launched 18 months ago, its apps have had consistently high user ratings across all mobile platforms. The user-base ranges from total beginners and amateur coders to professional programmers from all over the world who have fun daily with a small dose of coding on the go. The goal is to stay current in today's fast-changing labor market, where the ability to code is becoming an essential skill for success in a growing number of fields.
Founded in Silicon Valley, SoloLearn was recognized as one of the 10 hottest Bay Area startups with under ten million dollars in funding by Silicon Valley's Business Journal, based on Mattermark rating. Google has named the company's Learn C++ app among 2015's Best Android apps in India.
Currently, nine programming disciplines are taught on all major platforms, the most popular being C++, web development, Python, and Java. With a belief that every person on the planet can and should learn to code, key emphasis is placed on continuous learning through the provision of fun, diversified, and challenging learning experiences. SoloLearn apps offer community members the opportunity to learn faster than ever, at their own pace, while building their SoloLearn profiles through engaging in peer-to-peer competition and collaboration to improve results and show off their skills.
SoloLearn plans to continue expanding to serve its real purpose. Co-founder and CEO Yeva Hyusyan shares her vision: "Our perception of education is evolving beyond traditional understanding and artificial quality standards. In our community, learning is an endless process that is not limited by any boundaries – be it time, location, cost, or complexity. We aim to provide a virtual environment where curious people can show their true selves, explore their capacity, and discover like-minded peers." SoloLearn constantly seeks new ways to radically improve the learning experience, continuing on in the race to always add new learning tools to keep its fast-growing community happy and engaged. Stay tuned as they commit to unlocking a number of major updates and fun features in the very near future, providing happier learning and better results.
About SoloLearn
SoloLearn is the world's largest and fastest growing network of mobile code learners. The company's success has taken place with zero marketing attracting users from all over the world, with the majority in the United States. SoloLearn apps have been featured by Google Play worldwide, and the Learn C++ app is included in the best apps of 2015 in the Indian Google Play. More than just an educational app, SoloLearn emphasizes the network effect of learning via introduction of new tools for collaboration, quality content, and a reputation-building system featuring badges.