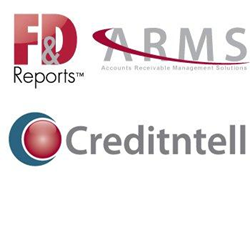 This interactive tool, maintained in real-time, allows our clients to keep key credit facility data under an ever-watchful eye.
Great Neck, NY (PRWEB) February 04, 2016
Industry-leading credit consulting firm Information Clearinghouse, Inc. (ICI), through its F&D Reports and Creditntell divisions and sister company FDARMS, has launched its new Credit Facility Focus, which provides a snapshot of key credit facility data that users can filter by industry segment and/or their personalized portfolio of companies.
For each company, this customizable tool provides maximum borrowings, excess borrowing availability/percent available, year-over-year percent change in availability, maturity date and credit rating. The Credit Facility Focus, issued quarterly, offers key facility information on the user's high-risk accounts using F&D Reports' and Creditntell's proprietary credit scoring model. For added convenience, users can customize the individual components of the report for their personal use and can upload expiring facility dates directly to their Outlook calendar with a single click. As our in-house analysts review and update key credit facility information throughout each day, users are encouraged to bookmark the report link to view changes in real time.
Commenting on the Credit Facility Focus, CEO Lawrence Sarf stated, "After years of near-zero interest rates, the Fed has finally started to boost them. As money becomes more expensive, companies on the financial fence between stable and distressed historically begin to fail. Keeping vigilant as to maturity dates, borrowing base tightening, and covenant compliance concerns proactively gives our clients an early opportunity to adjust any credit accommodation before their customer heads to the Bankruptcy Court. This brand new tool is maintained in real-time and designed to keep these situations under an ever-watchful eye." Mr. Sarf went on to say, "We have also received queries from lending institutions and hedge funds for this factual and intuitively searchable report, as it provides a target rich environment for them."
Information Clearinghouse, Inc. (publisher of F&D Reports, Creditntell, & ARMS) is a leading retail credit consulting firm specializing in the analysis of public and private companies in numerous retail segments. The focus of its analysis is to deliver the key intelligence today's busy credit executive needs to make a highly informed decision without sifting through pages of non-essential data. To learn more, visit our websites at http://www.fdreports.com, http://www.creditntell.com, http://www.fdarms.com.