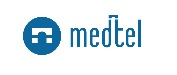 New York, New York (PRWEB) February 04, 2016
Medtel is partnering with the South Florida Hospital and Healthcare Association to provide hospitals with its cloud-based system to significantly improve communication for surgical procedures.
As an advocate for patients and hospitals, the SFHHA works to present its member hospitals with opportunities that enhance the patient's experience while optimizing the hospital's performance. Medtel's system is expected to streamline the internal workflow for physicians and hospitals to help them increase the quality of care patients receive before, during, and after surgery. The system should also reduce costs and assist hospitals in achieving short and long term goals.
"As CMS-initiated voluntary bundled payment programs turn into mandatory programs, healthcare providers are being asked to boost clinical performance while at the same time reduce costs. Our relationship with Medtel will permit our members and other interested parties to access resources that will improve surgical efficiency, thus allowing them to take advantage of the upside of bundled payments," said Jaime Caldwell, Interim President of the South Florida Hospital and Healthcare Association. "These upgrades, derived from the use of sophisticated software tools, will increase the probability that hospitals and clinicians will be able to take advantage of gainsharing opportunities built into these payment models. This is one of the first software applications that I have seen that allows for the coordination of care from the pre-surgical evaluation through the post-acute phase of care."
Medtel CEO and Co-Founder, Harold Mondschein, explains: "South Florida Hospital and Healthcare Association recognizes the complexities that their healthcare partners face as reimbursement shifts from 'fee for service' to 'fee for value.'  Value-based care models are highly attractive to healthcare providers and executives, but increasing quality and reducing the cost of care is a daunting task. Medtel is excited to offer our hospital partners an intuitive software solution to achieve early successes through a proactive approach to value-based care.  We look forward to working closely with the SFHHA to deliver innovative solutions to our members."
Medtel.com is a technology company that develops communications and logistics software for hospitals. Its cloud-based system is designed to improve the efficiency of surgical procedures. The platform uses analytics to manage clinical and financial risks as well as track procedural costs and results. For more information about Medtel, visit http://www.medtel.com.