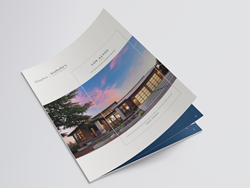 "In early 2015, we saw a need for compiling real estate data in these areas and handcrafted our Mountain View and Los Altos/Los Altos Hills Market Reports to meet the needs of current and future clients," says Top Producer Dawn Thomas.
Palo Alto, CA (PRWEB) February 05, 2016
Dawn Thomas of Dreyfus Sotheby's International Realty has published custom, detailed 2015 Real Estate Market Review reports for Atherton, Los Altos, Los Altos Hills, Menlo Park, Mountain View, Palo Alto, Redwood City, and Sunnyvale. Available to anyone looking to buy or sell a home, the reports include comprehensive real estate data from 2015 and are online at http://www.2015marketreview.com.
Some key findings include:
Los Altos: Though inventory remained low, the average monthly inventory increased for the first time in six years and the median sales price increased 16% in 2015, the fourth consecutive year with a double-digit upturn.
Mountain View: The hottest real estate market in 2015, homes sold within 17 days on the market and 82% of homes sold over asking at about 112% above list price. The median sale price was more than 15%, the third straight year with double digit increases.
Palo Alto: Palo Alto has been one of the most desirable and consistent real estate markets for the majority of the past decade. Most homes sold within 18 days with a median sale price increase of 11% (the smallest increase in 4 years).
In October 2015, The Institute for Luxury Home Marketing (ILHM) awarded Dawn's 2014 Real Estate Market Review "Best Agent Market Report" at their annual Leaders in Luxury conference. The Dawn Thomas Team initially created reports for Mountain View and Los Altos/Los Altos Hills. These 2014 Market Reports were chosen based on their originality, excellence and relevance relating to the luxury home market.
"The response and demand in 2015 from both the industry and report recipients was overwhelming, so we decided to expand this resource to cover all of our eight target communities for 2016," says top Silicon Valley real estate expert, Dawn Thomas.
Local, national and global Silicon Valley real estate buyers and sellers will find these complimentary 2015 Market Reports a valuable resource when making real estate decisions. These reports are available at http://www.2015marketreview.com.
###