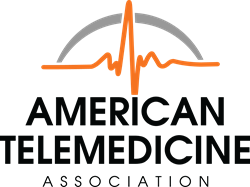 WASHINGTON, DC (PRWEB) February 03, 2016
American Telemedicine Association Supports CONNECT For Health Act
Today, U.S. Senators Brian Schatz (D-Hawaii), Roger Wicker (R-Miss.), Thad Cochran (R-Miss.), Ben Cardin (D-Md.), John Thune (R-S.D.), and Mark Warner (D-Va.) introduced the Creating Opportunities Now for Necessary and Effective Care Technologies (CONNECT) for Health Act, a bipartisan bill that would expand telehealth services through Medicare, improve care outcomes, facilitate patients' ability to connect with their doctors, and implement cost-effective solutions for patients and providers. U.S. Representatives Diane Black (R-Tenn.) and Peter Welch (D-Vt.) introduced companion legislation in the House of Representatives.
The CONNECT for Health Act would expand the use of telehealth and remote patient monitoring services in Medicare, toward the goal of cost savings and quality care. The bill includes requirements regarding cost containment, quality measures, and data collection.
"We are proud to support legislation that promotes healthcare delivery models in the interest of both the patient and the physician," stated Jonathan Linkous, American Telemedicine Association CEO. "Telehealth services widen the pool of healthcare options while enabling physicians to treat even more patients. This bill would bring us a step closer to the best healthcare quality and outcomes."
The CONNECT for Health Act is supported by ACT is also supported by The App Association, Alliance for Connected Care, Alliance of Community Health Plans, American Academy of Neurology, American Academy of Physician Assistants, American Association of Diabetes Educators, American Heart Association/American Medical Association, American Medical Association, American Medical Group Association, American Nurses Association, American Society of Nephrology, American Well, Association for Behavioral Health and Wellness, CAPG, DaVita, ERISA Industry Committee, Third Way, and University of Mississippi Medical Center's Center on Telehealth.
###
About the American Telemedicine Association
The American Telemedicine Association is the leading international resource and advocate promoting the use of advanced remote medical technologies. ATA and its diverse membership work to fully integrate telemedicine into healthcare systems to improve quality, equity, and affordability of healthcare throughout the world. Established in 1993, ATA is headquartered in Washington, DC. For more information please visit http://www.americantelemed.org.
Find out what's new in telehealth at the #1 telemedicine, mhealth, and digital health solutions show starting May 14th in Minneapolis! Don't miss your chance to grow your network and have one-on-one conversations with some of the most influential leaders in the telemedicine industry.