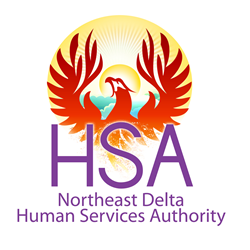 "More than ever, we must once again bring our combined resources to bear and help catalyze the critical healthcare needs of our regional clients." -Dr. Monteic A. Sizer, NE Delta HSA Executive Director
Monroe, LA (PRWEB) February 03, 2016
Northeast Delta Human Services Authority (NE Delta HSA) announced today the publication of a new article that discusses delivery of collaborative and innovative healthcare for clients during tough budgetary times.
The article, entitled "Health and Human Services, a Path Forward," offers a positive perspective for meeting clients' needs using existing, collective regional resources.
The article urges regional leadership to communicate and strategically plan how to best use existing programs and services to fill healthcare gaps that will likely open due to budget challenges.
Click here to read this article on the NE Delta HSA website.
Contact:
Jill Hirsekorn
Northeast Delta HSA Public Information Director
2513 Ferrand Street, Monroe, LA 71201
Phone 318-362-5482
NE Delta HSA website