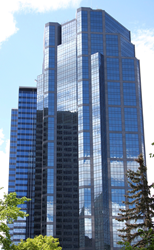 We always introduce people who are looking for the same sort of relationship… whether it is a marriage or a lower pressure dating experience...
Los Angeles, CA (PRWEB) February 05, 2016
SEI Club, the private members only dating club is known to be one of the most exclusive, private dating venues in the world. Given the quality of members, and the privacy they require, very few people know what actually happens inside the club. New SEI Club reviews provided by members at the club's request have now given an inside look at what happens once someone is admitted and begins to meet eligible, matched- singles as part of the club's private dating service.
So far, the reviews seem overwhelmingly positive. SEI Club also began to request that past and current members share their experiences so that it could be shared with other suitable members as well. (Given the caliber of the members, which includes billionaires and royalty, reviews weren't typically posted as privacy is paramount in these cases).
Still, knowing its members well, the club has provided them a secure outlet to share their experiences. In reading SEI Club reviews, says one particular member: "Thank you for introducing me to Sarah. I actually had reservations about dating "models" because I thought they might be superficial or insincere. I'm glad you talked me into meeting Sarah. She is a "normal human being" like me with all her happiness, doubts, hopes, concerns and optimism. She is very hard working – she goes on so many castings just to land a single commercial – I admire her tenacity and of course she's beautiful. Keep up the good work – you guys are great at your job."
SEI Club reviews are quite positive. Says a woman member of her dating experience: "I really enjoyed every guy I've met so far. You have some really great guys. I'm still seeing where it goes with Jeff but we are having lots of fun. He's like the frat boy I've always been drawn to. He is loads of fun but he also has his life together. Awesome."
SEI Club reviews are provided by members regularly. Says an SEI Club spokesperson, "As an international club we have members going on dates in most major cities of the world on a daily basis. We are at the heart of a lot of very accomplished individuals having tremendous fun. We love what we do and take great pride in being such a positive force. Given the large number of individuals that we help, it's fairly easy to get consistent feedback from members who are pleased with their experience."
For all the positivity and dates that are set up, clearly not every encounter lasts forever. Said one gentleman member, "I really enjoyed meeting Kara. She is beautiful, funny, successful, passionate… After spending the weekend at my lake house, it seemed we really liked each other, but she has mentioned that she wants to take the relationship to the next level faster than I would like. We spoke about this and both decided we should pause for a while and begin seeing other people. Again, I really enjoyed meeting her, but I will need someone who can be more patient with me as I've only recently divorced and prefer to take the relationship building process at a more sober pace."
Says an SEIClub.com spokesperson, "We always introduce people who are looking for the same sort of relationship… whether it is a marriage or a lower pressure dating experience. Sometimes when two people connect on a deeper level one may want to move faster than the other. Those are just the realities of dating. If you meet a handful of matches through SEI Club you're going to have an amazing time because one of them is going to be perfect for you… and that includes being on the exact same page in terms of relationship pace."
As an international club with pretty tightly closed doors, SEI Club reviews give a much wanted inside look at the dating lives of the rich and famous… and it turns out, when it comes to the ins-and-outs of building an intimate, loving relationship, they're all just like us anyway.
More information including member profiles can be found at SEICLUB.COM