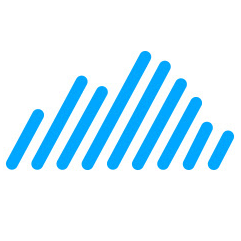 Philadelphia, PA (PRWEB) February 04, 2016
Cloudamize, a leader in cloud infrastructure analytics and cost optimization, today announced that Bob Moul has been named chief executive officer of the company effective February 1, 2016. Khushboo Shah, who has led the company as founder since its inception will continue to drive the company's vision and innovation as chief evangelist and will chair its board of directors.
"I am thrilled that Bob has agreed to join the company," said Shah. "He has been a close advisor for many years and brings deep insights into our market, our customers, and our partners. With his proven 35-year track record in hi-tech, he is ideally suited to take Cloudamize to the next level and to achieve our vision as the leader in maximizing cloud value for our customers."
A highly regarded leader in building and scaling software and SaaS companies, Moul was previously the CEO of Boomi, pioneers of cloud middleware (acquired by Dell) and Artisan Mobile, a SaaS-based optimization platform for mobile apps (acquired by TUNE). He was president of SCT's $300mm global education solutions business (acquired by Sungard) and enjoyed a 19-year career at EDS where he worked in data center operations in the early days of IT outsourcing.
"I am really excited to be joining Cloudamize and to build upon the great progress that Khushboo and the team have made," said Moul. "I love the cloud space and clearly we've reached a tipping point for the mainstream adoption of cloud computing. The Cloudamize value proposition could not be more clear: we want to help our customers get the best possible performance for the lowest possible cost, so they can realize the full potential of the cloud. I look forward to working with all of our customers and partners to achieve that goal."
Cloudamize is venture-backed by MissionOG, DreamIt Ventures, and Gabriel Investments. "We are excited to have Bob lead this team," said George Krautzel, managing director of MissionOG. "By combining the powerful platform and rich partner network that have been built to date, and Bob's ability to attract great talent and scale operations, Cloudamize will rapidly expand its capacity to serve the growing list of enterprises that are moving a majority of their workloads to the cloud."
About Cloudamize
Proudly located in Philadelphia, Cloudamize is an analytics software company that helps companies get the most out of their investments in cloud computing. Our SaaS-based analytics platform helps our customers and partners make confident, data-driven decisions at each stage of the cloud journey – from assessing options, to planning migrations, to managing cloud deployments for maximum value. With Cloudamize, companies have experienced significant monthly savings on their cloud deployments, while simultaneously increasing performance. To maximize the value of your cloud, please visit: http://www.cloudamize.com