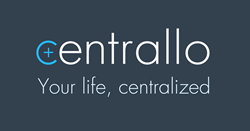 This takes Centrallo to the next level, enabling better organization and full control of all daily information flow.
New York, New York (PRWEB) February 04, 2016
Centrallo, a global productivity app maker today announced the release of Centrallo version 2.0, a major upgrade allowing Evernote users the ability to easily import their notes into Centrallo. The new Import Wizard is a free feature letting Evernote users import their notes to better organize, search and share them using Centrallo's robust list making, sharing and publishing capabilities.
"Releasing our Evernote Import Wizard is the biggest milestone in our three-year history," said Michael J. Sher, co-founder of Centrallo. "The most requested feature has been the ability to import notes into Centrallo from Evernote so users can create structure by turning standalone notes into structured lists. This takes Centrallo to the next level, enabling better organization and full control of information that flows in and out of users daily lives", says Sher.
"The most requested feature during my six-years at Evernote was lists-within-lists," says Heather Wilde, Centrallo's newest advisor and former Director of Global Technical Support at Evernote. "The Evernote Centrallo Import Wizard now provides users with the one missing crucial piece in the productivity puzzle in a highly complementary, user-friendly way."
A global productivity tool created specifically for list-makers and people who want to be better organized and in control of life, Centrallo is the brainchild of Michael J. Sher, – co-founder and CEO – who runs the New York City based company. A former enterprise software executive using a laptop, smartphone, PC and tablet to manage emails, documents, links, media and lists while balancing a family, children and tons of personal obligations grew increasingly frustrated with the lack of a one-stop app that could centralize "his life". Centrallo, short for central location, speaks to the unique strengths of the app to centralize everything, find things quickly, and securely share anything with anyone, anytime, anywhere.
"For me to even consider trying Centrallo as a complement to Evernote, I needed a way to elegantly deal with the thousands of notes I have taken since 2008," says Dr. Marc Chasin, CIO of a large healthcare organization and an original Evernote Power User. "Now, notes I have created over the years are organized into structured lists and list hierarchies that are easy to find and share, and are synced in real-time across all my devices," says Chasin.
###
To try the new Evernote Import Wizard and get a free 90-day subscription to Centrallo Premium, please follow the company link.
Availability
Centrallo 2.0 is now available for free in the App Store, Play Store and Web.
About Centrallo
Centrallo is a global productivity tool founded in 2013 designed to help people 'Catch Everything' life throws at them. Elegant and simple, Centrallo helps people 'Organize Life's Details' by providing a modern way to centralize, organize, prioritize and share their lives via powerful note taking and list-making capabilities.
For more information or interview requests, please contact:
Michael J. Sher
mikes(at)centrallo(dot)com
iTunes
https://play.google.com/store/apps/details?id=com.centrallo.android
Twitter
LinkedIn
Facebook