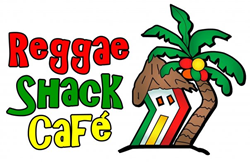 serving Jamaican to you…on a plate!
Gainesville, FL (PRWEB) February 05, 2016
Reggae Shack Café is excited to announce they are partnering with Upside Group Franchise Consulting (USG) to offer franchise opportunities to entrepreneurs interested in providing their community with a Jamaican restaurant franchise opportunity.
The Reggae Shack Café, a mid-scale, reggae themed Jamaican restaurant, which serves traditional Jamaican and Jamaican-inspired dishes, prides itself on promoting the positive aspects of Jamaican culture using music, ambiance, community support, cultural education, and cooking techniques and spices firmly based on Jamaican tradition.
For over a decade, Reggae Shack has been an innovator in Jamaican cuisine, garnering a loyal following from customers and respect from industry peers. Using traditional Jamaican cuisine as the basis for all of its menu items, but presenting them in a way completely unseen in any Jamaican restaurant, Reggae Shack has created powerful new dishes such as Dessert Festivals, Escoviech Wings, and Dutty Fries. Reggae Shack's take on vegetarian food is equally unique, resulting in soulful, flavorful dishes such as Curry Tempeh and Vegan Steak.
Owner and chef Omar Oselimo says, "Reggae Shack is designed to capture a moment in Jamaica's day-to-day life and translate it into a dish that you can taste, hence the tagline, "Serving Jamaican to you…on a plate!" Reggae-Shack–aholics, as their core customers are called, are passionate, loyal, and diverse. The restaurant uses many locally sourced ingredients, such as Scotch bonnet peppers grown in the restaurant's backyard garden and Gainesville-made tempeh.
According to the owners, Omar and Arpita Oselimo, the philosophy behind the Reggae Shack Café menu is to make foods that are "rooted in tradition and prepared with inspiration." Founded in 2003, the Reggae Shack Café has long been a popular staple in the Gainesville community, has won many local awards, and has been repeatedly ranked one of the best places to eat in Gainesville by the Gainesville Sun.
The decision to franchise was an easy one. Due to overwhelming demand, the Reggae Shack Café has maximized the space at their current restaurant. They have a large following of dedicated customers, so much so that local musicians have even written songs about the restaurant and some dedicated customers have inked themselves with Reggae Shack tattoos. Over the years, the owners have constantly received requests to franchise and have had several people ask to come on board as partners or investors.
Mario Altiery, the Founder and President of Upside Group, is pleased to be working with the Reggae Shack Café. "It's a pleasure not just to help a thriving business grow, but also to bring quality authentic food and rich cultural experiences to local communities," said Altiery.
About Reggae Shack Café
The Reggae Shack Café's motto is "serving Jamaican to you…on a plate!" The restaurant serves Jamaican dishes and Jamaican-inspired menu items. Reggae Shack Café strives to create a pleasurable and unforgettable dining experience through customer engagement and exceptional food. For more information, visit the Reggae Shack Café on the web at: http://www.reggaeshackcafe.com.
About Upside Group Franchise Consulting
Headquartered in Scottsdale, Arizona, Upside Group Franchise Consulting is a full service, boutique franchise consulting firm with offices across the country. They have a handpicked, professional staff with decades of franchise experience from all disciplines of the franchise industry. Upside Group Franchise Consulting offers their clients a full suite of franchise services including innovative franchise marketing programs, outsourced franchise sales, franchise sales training, franchise lead screening, franchise documents, franchise marketing collateral, and award-winning web design. To learn more, please visit: http://www.upsidefranchiseconsulting.com.