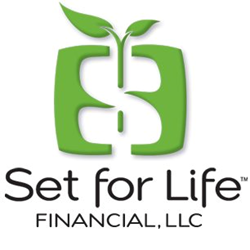 Set for Life is excited to be recognized by payment industry experts for our contribution to enhancing peoples lives through innovative payment solutions!
Scottsdale, Arizona (PRWEB) February 04, 2016
Paybefore has selected Set for Life Financial (SFL) as a 2016 Pay Awards winner in the Rising Star category. For 10 years, Pay Awards has conferred the most prestigious recognition of excellence in the worldwide prepaid, mobile and emerging payments industry.
"Set for Life's Mission is to provide solutions for individuals and families to get ahead financially", says Tim Rocho, Founder of http://www.setforlife.com. Over the past three years SFL worked side by side with industry leaders to develop and deliver prepaid solutions and other products that will play a pivotal role in enabling Working Americans to achieve financial success.
"Because of this co-operative effort, we have broken new ground working with large labor unions," Tim says. "Our customized Member Benefits Program offers leadership a means to uplift their members financially and will clearly convey their commitment to literally millions of active and prospective members across the U.S."
Loraine DeBonis, Paybefore editor-in-chief and chair of the judging panel said, "We've been recognizing excellence and innovation in payments for 10 years. Once again, our expert judging panel saw nominees from across the globe tackling payments problems with mastery and ingenuity."
"We're proud to recognize Set for Life's contributions to advancing electronic payments," says Lorraine.
Set for Life Financial now will vie for Best-in-Category distinction, which will be announced during the Pay Awards ceremony on March 21 at the All Payments Expo. Visitors to http://www.Paybefore.com can vote for Set for Life as "Best in Category" through Feb. 29.
About Set for Life Financial: SFL designs and delivers custom prepaid solutions and online financial education to organizations and employers. SFL has been chosen as the card program partner by significant membership organizations because their ability to deliver high quality solutions in alignment with industry leading banks, processors and association partners. Visit us @ http://www.setforlife.com
About Paybefore: Paybefore is the leading information provider to prepaid, mobile and emerging payments industry professionals, offering the latest news, commentary and analysis. Paybefore's family of media properties includes: Paybefore.com; Pay News; Pay Gov; Pay Week; Pay Op-Ed; Pay Magazine, Pay Awards Magazine and a global payments directory, Pay Connect available online. Visit us at http://www.paybefore.com.