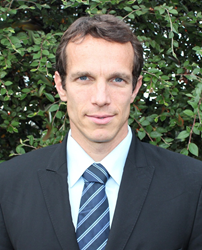 (PRWEB UK) 4 February 2016
Leading professional assurance services organisation LRQA is delivering responsible sourcing audits worldwide, including to some of the world's leading food sector organisations. Alongside customised audits, LRQA is delivering SMETA (SEDEX Members Ethical Trade Audit) 4-pillars audits, which are designed to go beyond the requirements of a standard 2-pillar SMETA audit, and place equal emphasis on four key areas; labour standards, the environment, health & safety and business integrity.
"SMETA 4-pillars has been designed to meet a number of objectives which includes promotion of responsible sourcing within the supply chain and to improve the efficiency and effectiveness of evaluation using a common methodology and allowing for the exchange of assessment data," said Vincent Doumeizel, LRQA Strategic Marketing Manager Food & Beverage.
LRQA has a proven track record in the delivery of assessment services in the responsible sourcing arena. LRQA experts are recognised voices in the industry and regularly participate in the technical committees that develop and improve standards including the G4 Sustainability Reporting Guidelines and ISO 26000, the non-certifiable guidance on social responsibility.
Given the expanding global population combined with resources becoming increasingly limited, the link between food safety and sustainability has never been stronger. "I think that ultimately food safety and food sustainability will be totally integrated into food safety management systems and many large organisations are in the process of doing this, if they haven't done so already. The demand for our responsible sourcing audits along with the wide range of assurance services that we deliver to over 5000 clients in the food sector alone - is a testament to this. It also fits well with the aims of the Lloyd's Register Foundation, which supports education, engineering-related research and public engagement," summarised Doumeizel.
LRQA is exhibiting at the 2016 GFSI Food Safety Conference in Berlin, 29 February to 3 March. Further, LRQA will attend the Sedex Conference in London, 2-3 March 2016, and as a member of the Consumer Goods Forum (CGF), LRQA will be represented by both John Rowley and Vincent Doumeizel at the upcoming 60th CGF Global Summit, being held in Cape Town, 15-17 June 2016.
Ends
Notes to editors
About LR Management Systems (LRQA)
LRQA is a member of the Lloyd's Register group. LRQA is a leading independent provider of professional assurance services including assessment, certification, validation, verification and training across a broad spectrum of standards, schemes and customised assurance programmes. LRQA unlocks the power of management systems to improve organisational performance and reduce risk.
About Lloyd's Register (LR)
Lloyd's Register (LR) is a global engineering, technical and business services organisation wholly owned by the Lloyd's Register Foundation, a UK charity dedicated to research and education in science and engineering. Founded in 1760 as a marine classification society, LR now operates across many industry sectors, with over 9,000 employees in 78 countries.
Lloyd's Register has a long-standing reputation for integrity, impartiality and technical excellence. Our compliance, risk and technical consultancy services give clients confidence that their assets and businesses are safe, sustainable and dependable. Through its global technology centres and research network, Lloyd's Register is at the forefront of understanding the application of new science and technology to future-proof its clients' businesses.