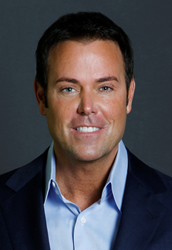 These organizations serve as incredibly valuable resources for the entrepreneurial community.
Dallas, TX (PRWEB) February 04, 2016
Early in the year, business leaders often look ahead to plan for both new business opportunities and potential challenges. However, few business owners are aware of groups and organizations that are readily available and geared towards helping minority and female business owners make connections, develop strategic partnerships and learn through professional training.
David Kiger, founder and executive chairman of global logistics company Worldwide Express, provides insight on six key groups that help with professional development, particularly for minority and female entrepreneurs. "These organizations serve as incredibly valuable resources for the entrepreneurial community," Kiger says.
The recommended groups include:
1. Minority Business Development Agency
Description: As part of the Department of Commerce, the MBDA has networking opportunities through their collaboration with federal, state and local government agencies and business centers. MBDA supports job growth and economic expansion through these opportunities.
Mission: As MDBA.gov states, "Stimulating minority entrepreneurship and business ownership is in the strategic interest of the United States, particularly during economically challenging times. Evidence abounds that investments in minority business entrepreneurs can produce measurable results. We are committed to ensuring that the U.S. minority business enterprise community will be the source of our economic recovery efforts and a competitive advantage in the 21st century worldwide economy."
2. U.S. Hispanic Chamber of Commerce
Description: The USHCC focuses on the advocation of Hispanic businessmen and women as a means for helping grow the American economy.
Mission: The USHCC describes several ways it aims to assist the development of Hispanic businesses, including:

"Increase access to strategic business networks and partnerships between major U.S. companies and Hispanic-owned businesses."
"Promote international trade between Hispanic businesses in the U.S. and Latin America."
"Influence legislation, policies and programs that affect the Hispanic business community."
"Provide technical assistance to Hispanic business associations and entrepreneurs."
3. U.S. Pan Asian American Chamber of Commerce
Description: The USPAACC is a 501(c)(3) nonprofit organization that educates and advocates for equal opportunity for Asian professionals.
Mission: As stated on USPAACC.com, it is "to be the gateway to corporate and government contracts, Asian American (includes East, South and Southeast Asian and Pacific Islander) suppliers, information about Asian Americans and the Asia and Indian Subcontinent markets." The organization "pledges to continue to be the single unified voice for equal opportunity for Asian American businesses and to collaborate with other large, medium and small businesses for mutually beneficial growth in the domestic and global economy."
4. U.S. Women's Chamber of Commerce
Description: The Women's Chamber of Commerce helps by giving a voice to women in the United States workforce.
Mission: "The Women's Chamber helps women start and build successful businesses and careers, gain access to government contracts, grow as leaders and prepare for a secure retirement," according to USWCC.org. The chamber works "to advance government policies that underpin women's economic priorities — a positive economic environment with policies, budgets and leadership that support women as students, workers, mothers, breadwinners, caregivers, business owners, retirees and policy leaders."
5. National Black Chamber of Commerce
Description: The NBCC is dedicated to the economic empowerment of African Americans. NBCC is a nonprofit, nonpartisan, nonsectarian organization.
Mission: NBCC's site describes their organization as an answer to the void within many black communities. "There was no voice representing the specific needs or addressing the specific issues of the African American entrepreneur. There was no entity encouraging straight up interaction and trade in the Black Diaspora. Since the founding of the NBCC there has been over $4 billion in contracts let to black businesses because of the efforts of the NBCC. Legislation, policy, corporate commitment and total advocacy on behalf of black business are now in place. The amount of small business loans given to black entrepreneurs on an annual basis has tripled."
6. The Office of Women's Business Ownership
Description: This office, as part of the Small Business Administration, provides business counseling, access to credit and capital, and marketing opportunities to women entrepreneurs.
Mission: According to SBA.gov, the office's mission is "to enable and empower women entrepreneurs through advocacy, outreach, education and support. Through the management and technical assistance provided by the WBCs, entrepreneurs, especially women who are economically or socially disadvantaged, are offered comprehensive training and counseling on a vast array of topics in many languages to help them start and grow their own businesses."
About David Kiger
David Kiger, founder and executive chairman of the global logistics company Worldwide Express, is a major investor and strategic advisor for a diverse portfolio of ventures including Alef Mobitech, Exos Transport Group and beGlammed. Kiger offers advice to entrepreneurs through his blogs on leadership and helping socially and economically disadvantaged businesses. Follow him on Twitter: @DavidKiger.