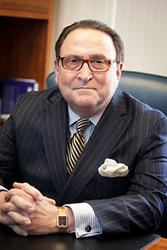 WORCESTER, MA (PRWEB) February 05, 2016
Stuart Bentkover, MD, FACS is thrilled to announce the arrival of the latest in tattoo technology, the PicoSure. Designed to provide the most effective tattoo removal today, Dr. Bentkover is the only doctor in Central Massachusetts to offer patients this cutting-edge option with unmatched results.
Developed by Cynosure, the PicoSure has been approved by the Food and Drug Administration (FDA) as a safe and efficient method for tattoo removal. A picosecond aesthetic laser, the PicoSure can remove all colors of tattoo ink, in substantially fewer treatments than with a traditional laser. The PicoSure can also provide skin rejuvenation, eliminating benign pigmented skin lesions, acne scars, and wrinkles.
Traditional tattoo removal methods are painful, and even after the recommended number of treatments, provide inconsistent results. The Q-Switched laser, once considered best tattoo removal laser available, cannot provide the exceptional results seen with the PicoSure technology. PicoSure utilizes ultra short pulses of laser light, focused on target tissues, which then shatters the pigmented tattoo ink. The PicoSure's laser energy creates an intense pressure on these pockets of ink, breaking them apart upon impact.
As the body naturally eliminates the particles of ink broken by the PicoSure, the targeted area will fade until the tattoo is no longer visible. The ink particles are safely metabolized and eliminated by the body. Compared to the traditional forms of tattoo removal, PicoSure requires fewer treatments and provides better overall results.
The number of laser tattoo removal patients has more than doubled in the last decade. Body ink is extremely common, although one in every five people will experience tattoo-remorse. Dr. Bentkover explains this situation.
"I regularly gets calls from people who wake up horrified to find themselves tattooed after a night out," Bentkover explains. "Additionally, we also see many patients who regret their tattoos years later and just want them gone, such as professional women who don't want their tattoos on display at work."
The addition of the PicoSure to his New England tattoo removal practice will expedite help for these individuals.
Each PicoSure treatment will be individually designed, depending on a variety of factors including the size of the tattoo, color of ink involved, and the level of correction. Normally, between three and six treatments are required. Most PicoSure appointment will take approximately a half hour.
Dr. Bentkover also works with area tattoo artists to modify or remove parts of tattoos that patients want touched up or done over. Those interested in finding out more about the PicoSure laser are encouraged should contact Bentkover Facial Plastic Surgery and Laser Center at 508.363.6500 or go to http://www.tattooremovalboston.com. Consultations are seen at both his Worcester and Stoneham offices.
Founder of Bentkover Facial Plastic Surgery, Dr. Bentkover is double Board Certified by the American Board for Facial Plastic and Reconstructive Surgery and the American Academy of Otolaryngology – Head and Neck Surgery. He received his bachelor degree from Princeton, his MD from New York City's Mount Sinai School of Medicine, and completed his residency through Harvard Medical School. Dr. Bentkover is a dedicated speaker and educator; aside from his private practice, he is part of the clinical faculty at UMass and Harvard Medical Schools.