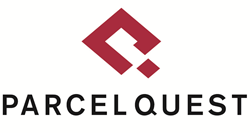 Our subscribers will have access to the information with no increase to their current subscription fee
Folsom, CA (PRWEB) February 06, 2016
ParcelQuest recently announced that all of its online property search products now include characteristics data for single-family residential parcels in Orange County, California.
Unlike other real estate and property data products, the data for ParcelQuest's property records is sourced directly from California County Assessors on a daily basis. "Until recently, characteristics data for Orange County has been effectively unavailable from the assessor's office," said Grant Mulligan, President and owner of ParcelQuest. "Thanks to a policy change implemented by newly-elected Assessor Claude Parrish we're excited to provide our customers with a much more complete and comprehensive product in Orange County."
The available single-family residential characteristics data includes bedroom and bathroom count, building/living area, lot size, garage size, and construction year.
"The presence of Orange County characteristics information in our product represents a tremendous value for our customers," said Brett Zugnoni, Director of Marketing for ParcelQuest. "Even though acquiring the characteristic data from Orange County meant a significant investment for ParcelQuest, our subscribers will have access to the information with no increase to their current monthly or yearly subscription fee."
Subscribers to ParcelQuest's online service have access to APN maps, property descriptions, and ownership information for every parcel in every county in the state of California. The majority of ParcelQuest's data sets are updated daily with the most current information provided directly from the CA County Assessors themselves.
About ParcelQuest
Since 1995, ParcelQuest has been working directly with all 58 California county assessors and their staff to provide the most current data and parcel maps available anywhere. ParcelQuest's unique relationship with California's county assessors gives its clients access to better mid-year assessment data, enabling them to more accurately forecast property tax revenue, efficiently manage levy administration and accurately evaluate the effect of Proposition 8 reductions on the total assessed value for virtually any bond issue in the state of CA. Using its own in-house cadastral mapping staff, ParcelQuest also provides GIS files and data sets that are continually standardized and updated to reflect the latest parcel boundaries and assessor information, including ownership, assessments, sales and property characteristics. ParcelQuest currently markets its products and services through the website http://www.parcelquest.com.