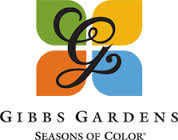 Ball Ground, Georgia (PRWEB) February 16, 2016
Gibbs Gardens ushers in spring with the largest display of daffodils in the country. More than 50 acres of daffodils—20+ million blossoms—blanket rolling hillsides and fields, flow along streams and border woodland nooks and crannies, creating a panorama of sunbeam-yellow blossoms. Jim Gibbs – the owner, designer and developer of Gibbs Gardens – began planting daffodils in his gardens in 1987.
"Here Comes the Sun," Southern Living magazine calls Gibbs Gardens' Daffodil Gardens, "the most spectacular display of blooms this side of Holland . . . the most stunning daffodil gardens ever!" Gibbs Gardens is a certified American Daffodil Society Display Garden, one of only 25 represented by 15 different states.
During the six-week Daffodil Festival, hundreds of dogwoods and ornamental cherry trees provide a flowering canopy for forsythia, spiraea and quince to create nature's own spring bouquet. Daffodil blooms come in a range of colors including primrose-yellow, yellow, gold, saffron, orange, pink and whites. There are early, mid and late-season varieties, blooming over a period of weeks; many are fragrant too. Preview these amazing panoramic views at
http://www.gibbsgardens.com/garden-photos/daffodil-gardens/
Gentle walks traverse two of the hillsides and climb 150 feet to spectacular views of the North Georgia Mountains in the near distance with millions of daffodils below. Panoramic views of hillsides and valleys carpeted with myriad shades of silver and gold offer a once-in-a-lifetime garden experience.
A feast for the senses throughout the year, located in Cherokee County, Gibbs Gardens includes 220 acres of breathtaking gardens set in mature rolling woodlands dotted with ponds, springs, streams and waterfalls.
Less than an hour's drive from Atlanta, Gibbs Gardens is considered "one of our regions most treasured landmarks." The Gardens are open Tuesday through Sunday from March 1 to mid June and Wednesday through Sunday from mid June until mid December.
Facts about Gibbs Gardens
Visitors to Gibbs Gardens enjoy the diversity and breadth of its 16 artistically designed garden venues, including four feature gardens:

Japanese Gardens, at more than 40 acres are the largest in the nation.
Monet Waterlily Gardens, featuring 140 varieties of unique waterlilies and a replica of the bridge in Claude Monet's Garden at Giverny (outside Paris).
Manor House Gardens, located on the highest ridge in northeast Cherokee County, where seven flowering terraces flow seamlessly down 150 feet of elevation from the Manor House to the Valley Gardens.
Daffodil Gardens, 100 varieties of daffodils sweep across more than 50 hillside acres under a canopy of flowering dogwoods and cherry blossoms.
The Welcome Center adjacent to the parking area includes The Seasons gift store, ticketing and restrooms. Just steps away, The Arbor Café offers a selection of sandwiches on fresh baked bread, desserts and daily specials on baked goods. Gibbs Gardens will be open from 9:00 a.m. until 5 p.m. on Tuesday through Sunday from March 1 until mid June and Wednesday through Sunday from mid June through Dec. 11.
Tickets to visit the gardens are $20 for general admission to all 16 garden venues. Seniors (65 and older) $18, and children 6-17 can visit the gardens for $10. Children 5 and under are free. For groups of 10 or more tickets are $16.00.
There is no charge for parking. Trams -- $5 for a day pass -- will be available to take visitors between the Manor House Gardens and Valley Gardens and along other garden routes.
For more information or a schedule of events, go to http://www.gibbsgardens.com or email info(at)gibbsgardens(dot)com. Gibbs Gardens is located at 1987 Gibbs Drive, Ball Ground GA, 30107. The phone numbers are 770-893-1880 and 770-893-1881.