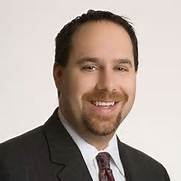 Adjusting forecasts up-to-the-minute to reflect newly released reports just that morning, attendees told us this may have been the best forecasting event yet
Denver, CO (PRWEB) February 04, 2016
Economic experts at Vectra Bank Colorado's 23rd Annual Economic Forecast update provided forecasts around the pressing economic issues that Coloradans are talking about — state growth, housing and transportation, oil prices, potential recession, stock market volatility, Federal Reserve rate increases, and global economies.
Patricia Silverstein, chief economist for the Metro Denver Economic Development Corporation provided forecasts for the local economy. New to the conference this year, Burt White, chief investment officer for LPL Financial, one of the nation's leading investment and advisory firms, brought the national and international perspective.
"We were incredibly fortunate to have both high-level local and national economic expertise represented, providing well-researched insights to both the Colorado business environment and national economy through an investment lens," said Bruce Alexander, president and CEO of Vectra Bank Colorado. "Adjusting forecasts up-to-the-minute to reflect newly released reports just that morning, attendees told us this may have been the best forecasting event yet."
Burt White began his talk by reinforcing to attendees that the country is not in a recession. Although he said that due to a variety of factors he puts chances of going back into a recession between 20-30 percent. What's keeping a recession in check is the consumer sector of the economy, which accounts for nearly 80 percent and still strong and growing.
Low oil prices is a "contagion" White reminded the audience, in that it touches or infects other sectors of our economy like transportation and manufacturing. He made a point to remind the crowd that if we look at the supply and demand of oil, we have nearly four trillion barrels, which is enough for 107 years.
"Oil will become obsolete before we ever ran out of it," White confidently predicted, as new technologies like fracking will continue to increase production. "Lithium (batteries) is the new oil," he added.
As for oil prices, White says we shouldn't be worried about it bottoming out either. Historically, it's the higher oil pricing ($90-$100/barrel) that is the anomaly and the 25 year average price is actual $33 a barrel. Although he admitted that $60 a barrel is probably a better place to be.
An interesting note on Colorado, last year its fastest growing industry was oil and gas, and this year it's clean technologies.
Touching more on whether the country could be facing a recession, he reminded the audience that there were key factors in place before every recession that are not in place now, one of which was that oil prices historically go up before a recession. In addition to decreasing oil prices not matching up to a recession, also not aligning is that in 2007 the Federal Reserve rate was at 425 basis points; today it's at 25. Then, interest rates were 6.75%, today they are 3.96%. Before the last recession real wage growth was declining and right now it's increasing.
White also touched on the recent Federal Reserve increase and stated that with manufacturing sector already in a recession and with the global economic issues in places like China, the Fed may have "gotten over their skis" on a rate hike. He sees them pulling back on their strategy to continue with small increases this year and expects there will be no new increases.
Patricia Silverstein touched on how Colorado will again be in the top 10 of fastest growing states in the country in 2016. Unemployment in the state is back to pre-recession levels at 3.8 percent and further decline to 3.5 percent is expected by the end of 2016. Most of the state's top nine industry clusters experienced growth; it's largest being healthcare. The beverage market, which includes beverages beyond the states healthy beer industry, was a new growth industry added, with Colorado ranked second in the U.S. behind California. Another historically strong industry, Colorado's Aerospace growth is 4.5 times the national average, and we now are third in the U.S. for concentration.
Colorado continues to maintain its position as a state with one of the highest median home prices, now at $350K. And while road congestion is a factor in quality of living for new residents, Denver's new FASTracks and commuter rail to Denver International Airport are expected to help ease traffic and improve mobility in and around the city.
Key takeaways for Colorado businesses is that with high and fast-growing salaries, low unemployment and a challenging housing market, businesses will need to get creative about attracting and retaining talent. Both White and Silverstein reminded attendees about the importance of staying focused on business and not letting the world news affect business planning and how business is run. For investors it's keep the routines in place, retain some perspective, stick to a plan and be patient.
Lastly, White called negativity our country's greatest addiction. He recommends staying positive, don't get caught up in the media frenzy around these issues and focus on being a leader in one's community and in one's business.
As part its ongoing commitment to nonprofit organizations that teach financial education or help small businesses, as part of the event, Vectra Bank announced a $5,000 donation to Urban League of Metro Denver.
This year, just over 500 of Denver business leaders attended the invite-only economic forecast update, while more than 150 watched the conference online through a live webcast. Speaker presentations, a full video of the breakfast and individual speaker sound bites can be found at http://www.vectrabank.com/denver.
A division of ZB, N.A. (NASDAQ:ZION), Vectra serves clients through 39 convenient bank locations across the Rocky Mountain region from Front Range urban communities to the mountain resorts. The bank's website address is http://www.vectrabank.com. Member FDIC.
# # #
Video
Video of Key Takeaways and Advice from the Conference is available by clicking on the following links.
Bruce Alexander – Overall takeaway from the event
https://www.youtube.com/watch?v=7uSbcGqttf0
Burt White – growth areas for the country, old routine's investors need to get back into, new routines investors need to embrace, oil prices
https://www.youtube.com/watch?v=Rm9aikt7VsA
Patricia Silverstein – finding and retaining workers in Colorado, transportation challenges/solutions, industries of growth for Colorado, greatest challenges and what our growth means for the state
https://www.youtube.com/watch?v=iyptMqD5fag
All three speakers - If We Do Nothing Else, What's The ONE Thing We Should Do In 2016
https://www.youtube.com/watch?v=iQcxuQ3lnvA