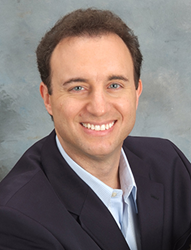 Wayne, PA (PRWEB) February 08, 2016
BetterWorldians Radio today announced that Noah St. John, author of The Book of Afformations, is a featured guest on the online show and podcast (BetterWorldiansRadio.com). BetterWorldians Radio inspires listeners with the people and ideas that are making the world a better place.
St. John shared the story that led him to discover Afformations, a method of using empowering questions for personal growth. St. John told listeners how they can implement Afformations into their own lives to reach goals and change their lives.
"These Afformations have literally changed people's lives in a hundred countries. We call it the Afformations Revolution," said St. John.
St. John talked about how listeners can give themselves the permission to be successful. He says Afformations have helped people lose weight, get better jobs, and have more meaningful relationships.
BetterWorldians Radio co-host Ray Hansell said, "Noah St. John offers a remarkable, fresh approach to personal growth. It's about putting out the right questions and getting the right answers. Noah is authentic and accessible, and I think our listeners will really enjoy hearing Noah's story and learning about Afformations."
Listen to the episode featuring Noah St. John at BetterWorldiansRadio.com
About BetterWorldians Radio:
BetterWorldians Radio is an online show and podcast available at BetterWorldiansRadio.com. BetterWorldians Radio is hosted by Ray, MarySue and Gregory Hansell, the family team that created the popular game on Facebook, A Better World. This game rewards players for doing good deeds while helping to raise money and awareness for charities. Over 3.6 million people have performed over 37 million good deeds in A Better World to date. BetterWorldians Radio is produced in Wayne, PA.
About Noah St. John:
Noah St. John is a keynote speaker and best-selling author who's famous for inventing Afformations® and helping busy people enjoy financial freedom. His sought-after advice is known as the "secret sauce" in personal and business growth. Noah's dynamic and down-to-earth speaking style always gets high marks from audiences. As the leading authority on how to eliminate limiting beliefs, Noah delivers live programs and online courses that have been called "the only training that fixes every other training!" St. John's latest book, Get Your Foot Off the Brake, is downloadable, for free, on his website, NoahStJohn.com.