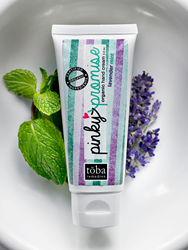 Before buying something predictable, stop to think about the type of experience you want your loved one to enjoy.
Long Island, NY (PRWEB) February 08, 2016
Valentines Day is a time of romantic rituals and traditions. People enjoy occasions like this because they help organize life and give it special meaning. Gifts make holidays even more special. Men and women alike will worry about what to get their significant other, more often than not falling back on traditional cards, candy or flowers for Valentines Day. Taking the time to find, buy, wrap, and deliver personalized gifts on this holiday can be discouraging when shoppers see all the mass-produced Valentine's-related merchandise online and in retail locations.
"Choosing a heart shaped box of chocolate candy is acceptable, but it's also easy," said Dr. Tara Obrien-Adkins who owns Toba Remedies and prefers to be called Dr. Tara. "A gift like this says 'I waited until the last possible minute to buy you something and here it is.' This is not the message anyone in a serious relationship wants send, at least not if they intend to remain in that relationship." So for the romantic, who wants to do something different, is there a process for selecting a gift? A few suggestions follow.
What experience does the individual want for their loved one to enjoy? Or start at the end and work backwards. "For example, if he or she values convenience, order take-out for dinner instead of going out," Dr. Tara suggested. "Restaurant reservations and table space are at a premium every February 14, so if your companion hates crowds and lines, this might be a good plan."
Contribute a piece for a collection. Millions of Americans collect something. "So if your husband likes baseball cards and has one he needs to round out a set, consider getting it for him," Dr. Tara advised. "Similarly, if she collects coins, lamps, perfume bottles or something else then that will be a memorable gift. And if you are not sure, there are lots of books and reference materials geared to collectors that will also make for a nice gift."
Involve the senses. Specifically smell or touch or possibly both. Together the combination of tactile with a pleasant smell can be very romantic. Toba Remedies offers the best selection of organic personal care products available anywhere. The packaging is colorful; all the ingredients are organic so there is no exposure to any synthetic chemical ingredients. Pinky Promise organic hand crème from Toba Remedies is an organic hand cream with essential oils and a moisturizing cream base. It protects hands and locks in hydration with two scents of lavender-mint or pink grapefruit.
Toba Remedies also has an organic body spray that will revitalize skin on the face, hands, hair or anyplace. An added bonus is that this gentle spray won't smudge make up. In fact, it actually helps to set it in place, so make up lasts longer, extending a refreshed and polished look.
Toba Remedies Unscented Organic Body Cream provides superior hydration. For people who want more scent, Tōba Body Cream is also the perfect base for a Tōba oil scent. "Concoct your own signature cream by adding as much or as little as you want," Dr. Tara said! "Picking out a fragrance together is a nice couples activity. Rubbing it on each other is too!"
There is nothing inherently wrong with a traditional card/flower/candy gift this coming Valentines Day. But there is much to be gained in a relationship with a bit of forethought and creativity. With the right amount of planning, a ritual that may have grown stale is renewed.
To Learn More
To learn more visit the Toba Remedies web site at http://www.tobaremedies.com.
###