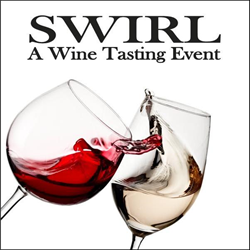 Miami, Florida (PRWEB) February 05, 2016
The Lymphoma Research Foundation (LRF) – the nation's largest non-profit organization devoted exclusively to funding innovative lymphoma research and serving the lymphoma community through a comprehensive series of education programs, outreach initiatives and patient services – is poised to once again host, Swirl, A Wine Tasting Event at the La Gorce Country Club in Miami Beach on March 15, 2016.
In addition to a tasting featuring some of Italy's top wine selections, this year's event will feature a presentation and review by Eric Hemer, Master Sommelier, Master of Wine, and Senior Vice President, Director of Wine Education at Southern Wine and Spirits of America, Inc., which has once again generously donated this year's award-winning wine selection for all three Swirl events across the country, enabling all fundraising proceeds to directly support LRF's innovative research programs.
"Any time you have a selection of this many world-premier wines, it's quite the momentous occasion," said Hemer. "However, to be able to share these wines in support of the Lymphoma Research Foundation and their mission will make for a truly remarkable evening that I am proud to play a role in."
Each year, more than 5,000 Floridians are diagnosed with lymphoma – the most common form of blood cancer. Last year's Swirl: A Wine Tasting Event hosted over 130 attendees at the La Gorce Country Club and raised nearly $50,000 to support LRF's mission to eradicate lymphoma and serve those affected by this disease.
"Once again, the excitement we're seeing around this year's Swirl, A Wine Tasting Event is a true indicator of the passion of the South Florida philanthropic community to support the Lymphoma Research Foundation in its mission," said Meghan Gutierrez, LRF Chief Executive Officer. "We are tremendously grateful to Southern Wine and Spirits of America, Inc. for their continued partnership and generosity, as well as this year's event committee, as they continue to make Swirl a hallmark of LRF's fundraising efforts."
Walter Andrews, Debbie & Kevin Fennessey, Barbara & Jerry Freundlich, Leigh & Cory Olson, Florence & Robert Werner will serve as this year's host committee. For more information about Swirl and/or to purchase tickets, please contact Taylor Zitay Kahn at 646-465-9103 or visit http://www.lymphoma.org/SwirlMiami .
About the Lymphoma Research Foundation
The Lymphoma Research Foundation (LRF) is the nation's largest non-profit organization devoted to funding innovative research and serving the lymphoma community through a comprehensive series of education programs, outreach initiatives and patient services. To date, LRF has awarded more than $57 million in lymphoma-specific research. For additional information on LRF's research, education and services, visit lymphoma.org.
###