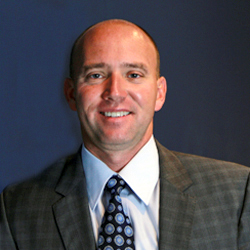 Our local community is very important to us, and we're happy to once again support the Race on the Base. It's an amazing opportunity for us to help the men and women of the Armed Forces right here in Orange County. - Travis Allen, President & CEO
Cypress, CA (PRWEB) February 05, 2016
This year Trident University International (Trident) will be a sponsor of the Southland Credit Union 35th Annual Los Alamitos Race on the Base, which is scheduled for Saturday, February 27th at the Los Alamitos Joint Forces Training Base in Los Alamitos, CA. Registration opens at 5:30 am.
The Race on the Base includes a number of events for all ages, including Glow in the Dark 1K Kids Run, 5K Walk, 5K Run, 10K Run, 10K Wheelchair/Handcycle, Reverse Triathlon, and Junior Reverse Triathlon.
Trident has supported the Race on the Base multiple times in the past, which goes hand-in-hand with the University's longstanding commitment to military and veteran populations. Active duty military, veterans, National Guard, and military dependents make up 79% of the University's student population, and Trident is proud to employ many veterans at its faculty, staff, and management levels. Of Trident's 28,000 alumni, more than 22,000 have a military affiliation.
"Our local community is very important to us, and we're happy to once again support the Race on the Base. It's an amazing opportunity for us to help the men and women of the Armed Forces right here in Orange County," said Travis Allen, President & CEO.
Trident has played an active role in supporting local and international causes. Late last year, the University helped to raise funds for Snowball Express, a charity that enriches the lives of children who have lost a parent while serving in the military.
Additionally, Trident organized their local community in Cypress this past September to support Operation Gratitude, an organization that sends letters and care packages to deployed troops, veterans, new recruits, wounded soldiers, and their caregivers. Trident's effort helped to produce more than 1,200 letters, as well as care packages donated by the local community.
Trident, a 100% online university that has been in operation since 1998, is regionally accredited by the Senior College and University Commission of the Western Association of Schools and Colleges (WASC).
For any media inquiries, please contact Daniel Sloan at daniel.sloan(at)trident(dot)edu or phone at 714-816-0366 x2554.
About Trident University
Founded in 1998, Trident University International (Trident) is a leading online postsecondary university serving adult learners. Trident developed the Trident Learning Model, which employs case-based learning in an online setting to teach real-world relevant critical thinking skills to enhance the lives and careers of students. Trident offers high-quality bachelor's, master's, and doctoral degree programs, led by a qualified faculty team, over 80% of whom have doctoral degrees. Visit http://www.trident.edu, Trident's Facebook page, or call at (855) 290-0290 to learn more about Trident's wide range of bachelor's, master's, and doctoral programs.