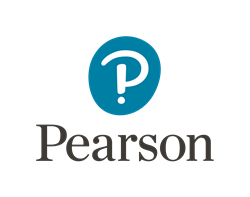 New York, NY (PRWEB) February 05, 2016
Pearson Education announces the launch of a new English Language Arts program, myPerspectives English Language Arts © 2017 for Grades 6-12. myPerspectives values the perspective of the learner, collectively and individually, and provides next-gen learning experiences that promote higher achievement and develop the competencies needed for college and career readiness.
"We live in a world that is globally interconnected and competitive," said Leigh Ann Garcia, Vice President of Pearson K-12 Literacy. "Employers are looking for the qualities and characteristics of individuals who are not only knowledgeable but also versatile—they can collaborate with others, communicate effectively, take initiative, solve problems, and bring to the table their own perspectives, while at the same time, respect and build on others' ideas in order to make valuable contributions to the organization. myPerspectives is designed to help students prepare for the demands of the 21st century workplace."
This dynamic Pearson program creates an interactive, engaging, and relevant learning environment through readings, meaningful activities, and purposeful performance tasks. myPerspectives encourages social collaboration as well as student ownership of learning through goal-setting, choice, and reflection. Teachers model for students in a large group setting, then students collaborate in smaller groups on specific tasks, before they move on to complete independent work, where they must also come back and share their learning. This framework challenges and enables students to learn valuable skills and strategies while working in real-life environments.
myPerspectives is backward designed from standards-based learning outcomes. All activities, instruction, and assessments contribute to students demonstrating their learning in response to an achievable performance-based assessment. They integrate the knowledge they acquired, apply critical thinking skills, cite evidence, and use effective expression to respond to a complex multi-step writing and/or speaking and listening task.
"myPerspectives can help educators think about 21st century learning and 21st century students in a profound way," said Ernest Morrell, an author of the program, the Macy Professor of English Education at Teachers College at Columbia University, Past-President of the National Council of Teachers of English (NCTE), and one of the top 100 university-based education scholars in the 2016 RHSU Edu-Scholar Public Influence Rankings. "These young people will participate in a world that we can't even imagine. How do you use Shakespeare, novels, and poems to help young people be the kinds of consumers and producers of information that they are going to need to be in this dynamic frontier of the 21st century? myPerspectives creates a teacher-inspired, teacher-led, student-centered space. The program offers relevant literature that gets students excited to read. It creates context for them to have meaningful conversations and find their own voice. And it also creates a context for them to see themselves as becoming powerful writers and communicators."
myPerspectives is a unique blended print and digital curriculum that puts students at the center of learning. Students read classic and contemporary literary and informational texts, including media; they engage in meaningful activities that inspire thoughtful conversation, writing, discussion, and debate; and they share ideas and collaborate on projects.
"We are excited about what myPerspectives can do for teachers and students," said Bethlam Forsa, Managing Director of Pearson Learning Services. "Ultimately, our goal is to help next generation learners develop the important skills and learning behaviors that enable them to build knowledge, think critically, solve problems, effectively communicate, and strategically use technology in order to meet the challenges and demands of the future."
About Pearson
Pearson is the world's learning company, with 40,000 employees in more than 70 countries working to help people of all ages to make measurable progress in their lives through learning. For more information about Pearson, visit http://www.pearson.com.
To learn more, please visit: http://www.pearsonschool.com/myperspectives
Media Contact
For press inquiries, contact:
Scott Overland
Director, Media and Communities
Scott.Overland(at)pearson(dot)com
(202) 909-4520