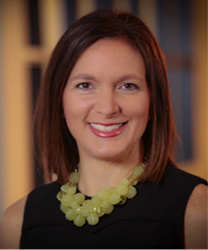 I am excited for Lara to join the robust conversation which will allow small businesses to take away new tips that they have not been privy to before.
Atlanta, GA (PRWEB) February 09, 2016
NOW Corp CEO Lara Hodgson has been invited to share her insights into the future of entrepreneurship at the 2016 State of the Region Address during a fireside chat with fellow panelists Ambassador Andrew Young, Ed Baker, executive in residence at Georgia State University's J. Mack Robinson College of Business, and Dr. John Silvanus Wilson Jr., president of Morehouse College. Cassius F. Butts, presidential appointee and regional director of the U.S. Small Business Administration will deliver the Address on February 23, 2016, at 9:00am at the Bank of America auditorium at Morehouse College. Following the address, award-winning journalist Monica Pearson will moderate the panel discussion titled "Ensuring Entrepreneurship in the New Economy".
During the discussion, serial entrepreneur Hodgson will share her unique perspective on the breadth and strength of entrepreneurship today gained through NOW Corp's work with small businesses throughout the region and the nation across a wide variety of industries. To date, NOW Corp clients have reinvested more than $100 million into the growth of their businesses leveraging NOW Corp's NOWaccount® B2B payment solution, and those in the state of Georgia alone have created and retained thousands of jobs, as tracked by the Georgia Department of Community Affairs. With a front row view into the key challenges facing small businesses and the creative solutions they employ to facilitate growth, NOW Corp has seen small businesses from construction, information technology, manufacturing, professional services, and more significantly increase revenue and job creation during the last five years.
"Entrepreneurs exhibit a unique blend of creative thinking, problem-solving and tenaciousness required to start and grow new businesses," said Hodgson. "NOW Corp is privileged to work day-to-day with so many impressive entrepreneurs and small business owners to help them successfully scale their businesses and significantly impact our local, regional and national economy. I'm honored and delighted to share their challenges and successes among such an esteemed panel."
"We are honored to have Lara participate in this important discussion regarding entrepreneurship. Lara knows the challenges small businesses face first-hand, as an entrepreneur, a community leader, and a mother. I am excited for Lara to join the robust conversation which will allow small businesses to take away new tips that they have not been privy to before. The best entrepreneurial advice that we can offer comes from a serial entrepreneur," said Butts.
In the address, Administrator Butts will highlight this past year's record-breaking accomplishments for small business and the SBA, including the $5.5 billion in SBA-backed lending witnessed in the Southeast Region alone. The address will present successes and new data from Region IV of the SBA, which includes Georgia, Alabama, Florida, Kentucky, Mississippi, North Carolina, South Carolina, and Tennessee.
To register for the event, visit https://www.eventbrite.com/e/2016-sba-state-of-the-region-address-presented-by-cassius-f-butts-regional-administrator-tickets-20429153147?ref=estw. The address also will be available via live stream at http://bit.ly/1RIWjLO.
About NOW Corp
NOW Corp is a certified women-owned business founded in December 2010 to enable small businesses to grow, create jobs, and stimulate the U.S. economy. Recognizing an inefficiency in the $32 trillion trade credit sector, the founders leveraged their engineering and entrepreneurial backgrounds to create NOWaccount®, an innovative new payment solution that allows small businesses to get paid their actual revenue immediately, in a way that is not a loan, not factoring, feels like but costs less than accepting a credit card for payment, and is invisible to their customers. Since launching NOWaccount, NOW Corp has empowered small businesses across the nation to GROW FEARLESSLY!™, often resulting in triple-digit revenue growth within the first year of enrollment. For more information, visit http://www.nowcorp.com.