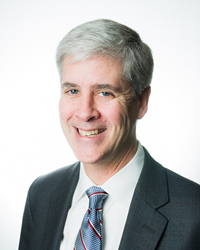 Silver Spring, MD (PRWEB) February 10, 2016
Merchant Link, a leading provider of payment gateway and data security solutions, is pleased to announce that Pete Cavanagh, former Oracle Sales Director, has joined Merchant Link to build out Merchant Link's Channel Sales group.
Pete brings tenured senior sales leadership, experience in generating significant profitable revenue, and a strong client and partner focus to our team. Mr. Cavanagh will be responsible for not only building out the sales team, but for channel management, strategic account sales, national/regional sales client consulting, and product education for channel partners; delivering solutions and driving revenue.
Prior to joining Merchant Link, Mr. Cavanagh held leadership roles with Oracle (formerly MICROS Systems, Inc.). With over seventeen years of sales management experience, Pete has been a top performer in both direct and indirect distribution channels.
"We are thrilled to have Pete join our team. I've had the pleasure of working with and knowing him for many years and look forward to collaborating with him on growing our channel business," commented Laura Meck, EVP, Sales & Marketing for Merchant Link.
Merchant Link delivers payment card and data security solutions to restaurants, hotels/resorts, and retail both in direct and in-direct partner models. Launching its TransactionLink™ EMV solution this year, Merchant Link is primed for growth.
Pete Cavanagh shared, "I am pleased to be joining a company that I have had the pleasure of working with indirectly for many years. The integrity and commitment Merchant Link has toward its customers and partners is a testament to its past, present and future success in the market. I am looking forward to helping Merchant Link grow and increase its presence in hospitality and retail."
# # #
About Merchant Link
Merchant Link is a leading provider of cloud-based payment gateway and data security solutions, removing the risk and hassle of payments for more than 400,000 restaurant, hotel and retail locations. Founded in 1993 and headquartered in Silver Spring, Md., Merchant Link currently enables more than 6 billion transactions annually for some of the world's best-known merchants, providing connectivity to the major U.S. payment card processors. TransactionVault®, our tokenization solution, and TransactionShield®, our point-to-point encryption solution, mitigate the risk of a data compromise while lowering the cost and effort of PCI compliance. For more information, please visit http://www.merchantlink.com.