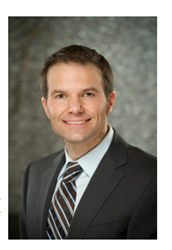 Scottsdale, AZ (PRWEB) February 07, 2016
Dr. Todd Hobgood, certificated in Head & Neck and Facial Plastics, has added Kybella® to his medical and surgical expertise. Technically known as deoxycholic acid or previously as ATX-101, Kybella® is a newly approved FDA injectable medication used as a non-surgical alternative for reduction of fat below the chin (aka the "double chin"). Medication side effects are minimal and transient. Medication approval came after multi-clinic trials in over 1600 patients demonstrated significant reduction in fat below the chin with the medication and injection therapy, sometimes in just two treatments.
Established Expertise. With over 15 years of practice, Dr. Todd Hobgood's expertise has been recognized by Castle Connolly's Top Doctors™ (2012 - 2013), Patients' Choice Award (2009 - 2011, 2013, 2015), and Compassionate Doctor Recognition (2013 – 2014). He is affiliated with Scottsdale Healthcare-Osborn Hospital (with highest quality rating in Otolaryngology) and Banner Desert Medical Center (with highest quality rating in Otolaryngology) as well as Gilbert Hospital, Riverside Methodist Hospital, Banner Desert Surgery Center LP, Surgery Center of Gilbert, Mount Carmel Health, and Nationwide Children's Hospital.
A Clinic with Options. Hobgood Plastic Surgery employs established facial surgery procedures to ameliorate deformities related to trauma, disease, or genetics. Common surgeries like rhinoplasty (nose surgery), blepharoplasty (eyelid surgery), chin augmentation, etc. can often be accomplished with little time and discomfort in office or in a hospital center when indicated. His otolaryngology background gives him special expertise and knowledge relating to the skeletal structures below the surface of the skin while his facial cosmetics background augments efforts at construction or reconstruction of surface structures of the head and neck. His focus is always on employing a best practices approach to medical management of conditions and utilization of the least invasive surgical techniques when indicated.
Non-Surgical Options. A variety of non-surgical alternatives are also available in the Hobgood practice. Wrinkles, sagging skin, and damaged skin problems can be addressed and often be restored without surgery. With the advent of lasers, it may even be possible to get a facelift with no surgery and no down-time. Injections, lasers, chemical abrasion, etc. are today's alternatives.
A Place for Skin Expertise. Arizona's own Annie Bruno, R.N., with expertise in the aesthetics industry, augments Hobgood Facial Plastic Surgery with a knowledge-base in pharmacologic topical and injectable medications. The clinic's skin care program is housed in "The Skin Spa," coordinated by Annie Bruno, R.N.
Individuals can receive more information about Kybella® by calling 480-214-9955 to schedule a consultation with Dr. Hobgood.
Contact:
Hobgood Facial Plastic Surgery
8415 N. Pima Road, Suite 120
Scottsdale, AZ 85258
480-214-9955
http://www.toddhobgood.com/